Got this last monday (12th)
Drove down to Bradford, swapped me 323f sport for it...drove home, didnt miss a beat.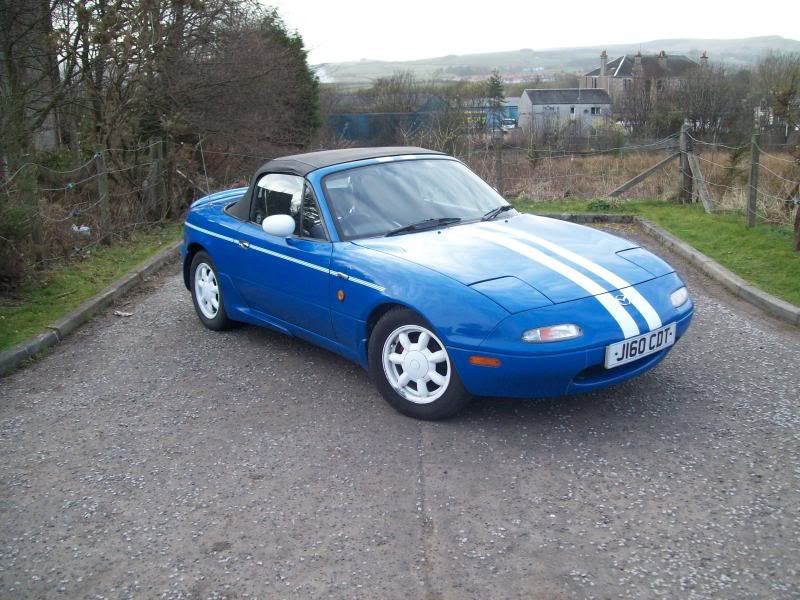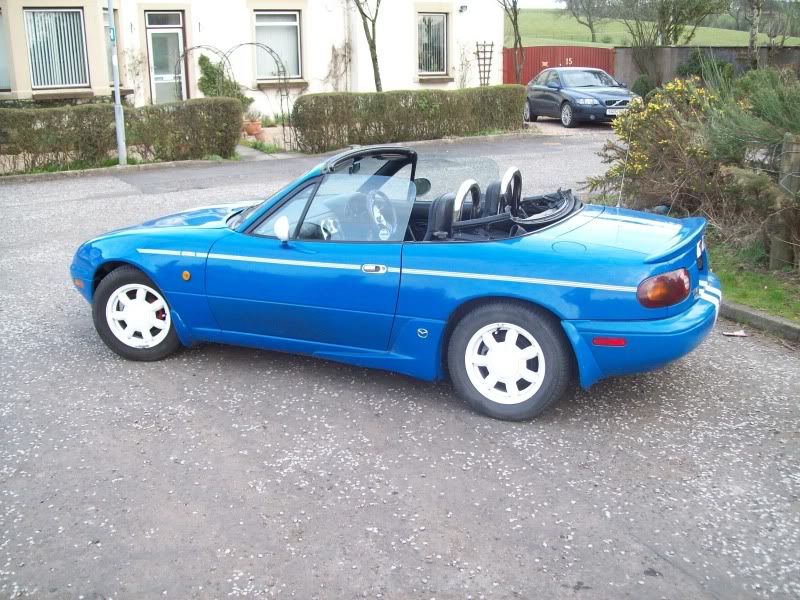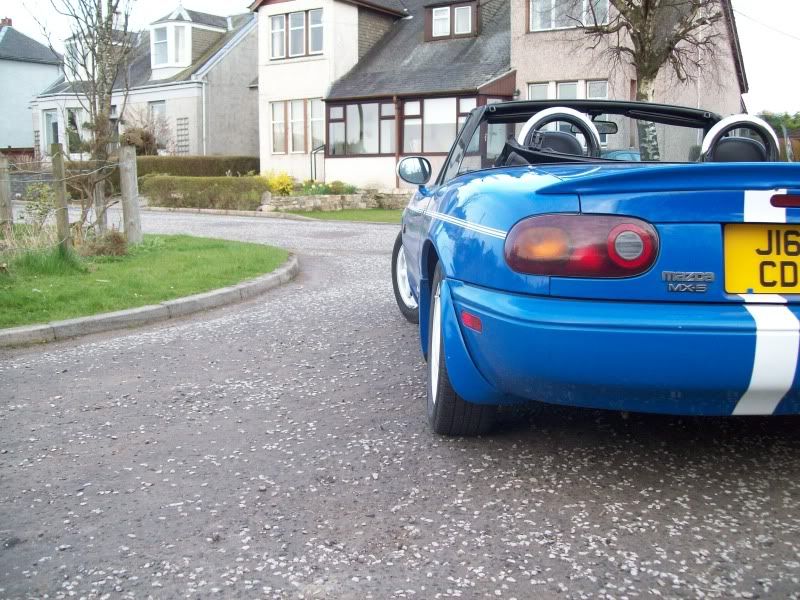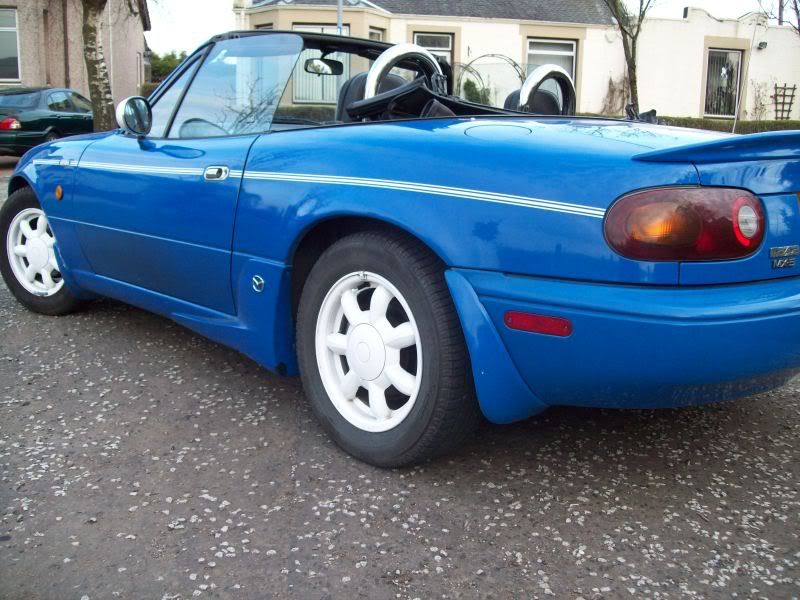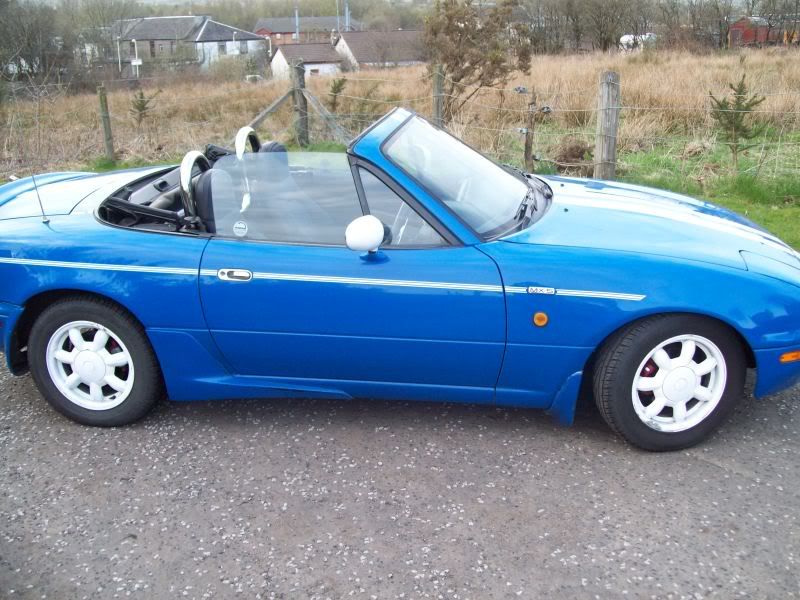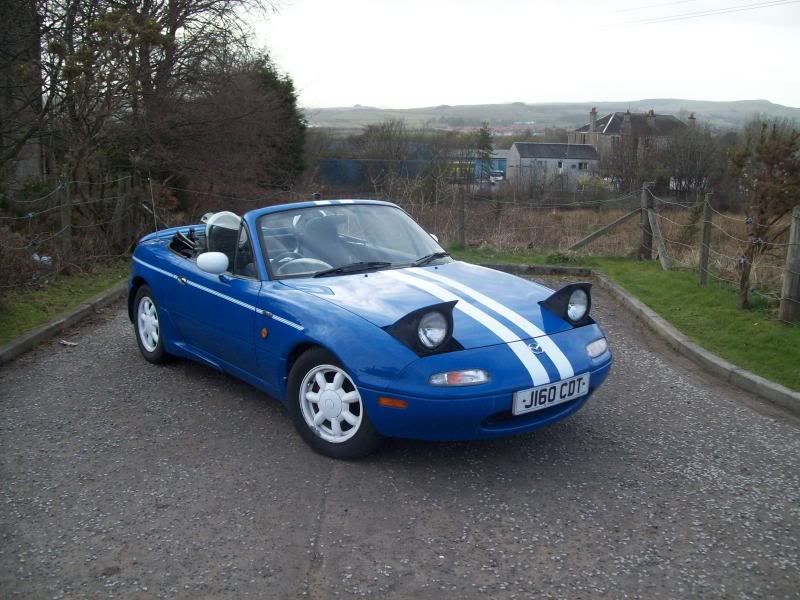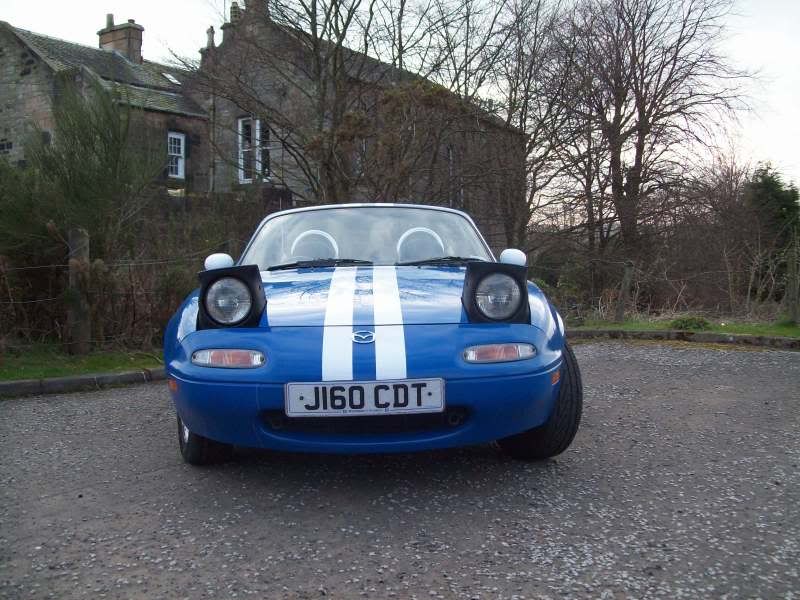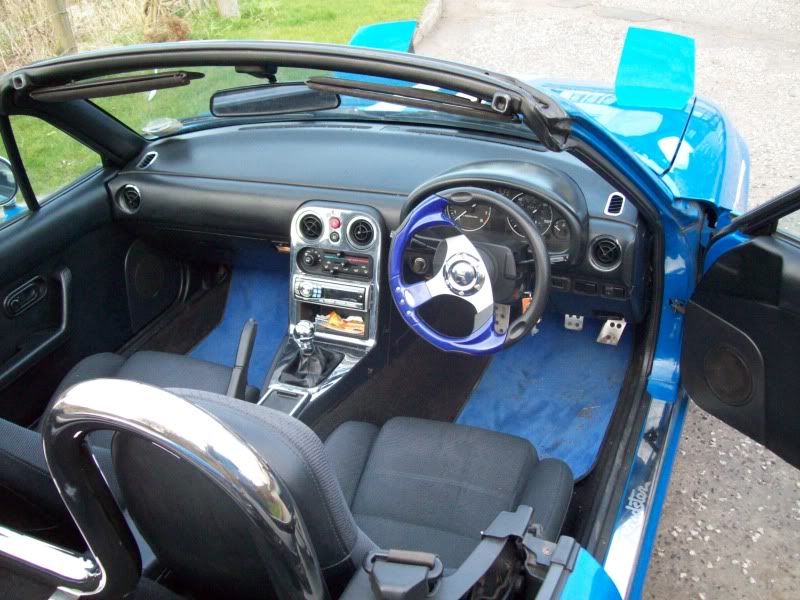 Still trying to dig for information on it...all i can find so far is;
1991 mk1 Eunos mx5
1.6
standard engine
some crhome "bling" on interior
New Momo steering wheel, gear Knobb and pedals
Duno what kidna of alloys painted in white
Few plans are;
remove "dodge" stripes.
change alloys
remove everything white and replace with yellow me thinks...
New exhaust
more speakers (I heart ICE)
try hide my Ipod wire a bit better
Already done since i owned it is;
upgraded front speakers to Alpine SXE 1725S
ordered a front splitter of ebay...
thanks all...comments?
OH what are those little cover like things i have seen on the side lights? they look cool....