Discussion Starter
·
#1
·
Ive been on the forum a while but never used it as much as i did since i got my 3rd mx5 (that might not seem alot but im only 21) so this was my first one
after spending about 2k on coilovers exhaust dvd double din few engine mods... i didnt buy an alarm and it was nicked from outside my house stripped for bits and found a few days later, with the insurance company only offering pennies i had to cut my losses and sell it on ebay,
i tried to be sensible for a little while with a family style 5 door megane, then tried a mk4 golf GTI, couldnt stand it and had to get an mx5 back.
so i got a bit eager on ebay and bought this...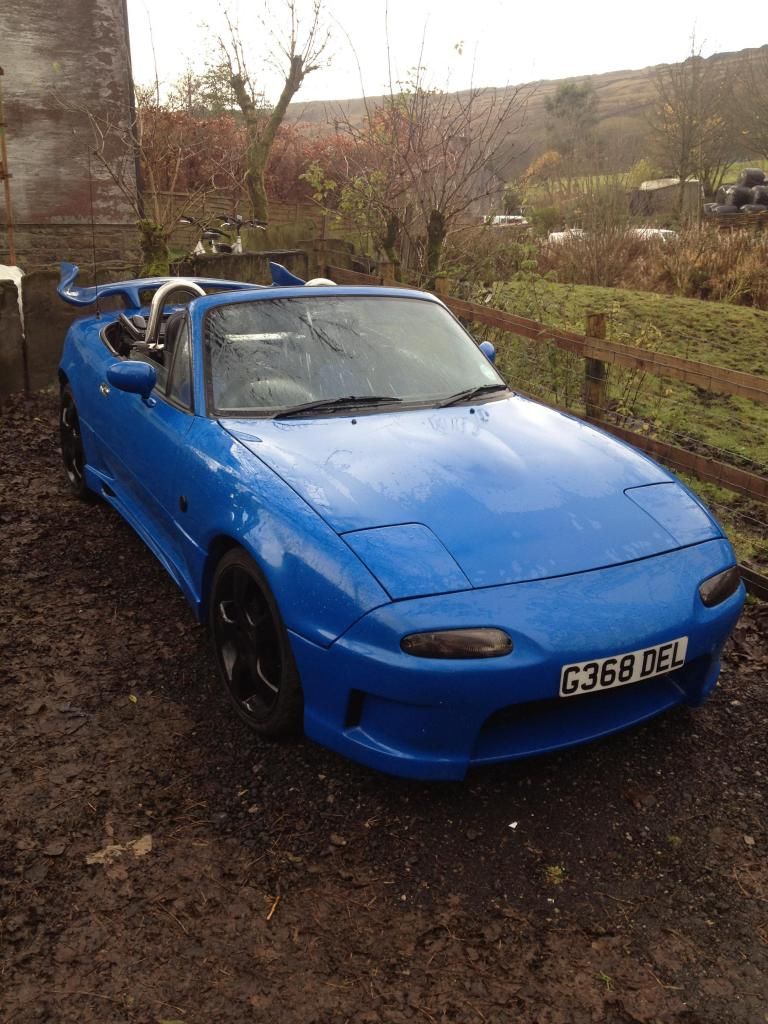 i dont know what i was thinking it is definitly NOT to my taste i just liked the interior. so stuck that back on ebay and got offered a swap on this...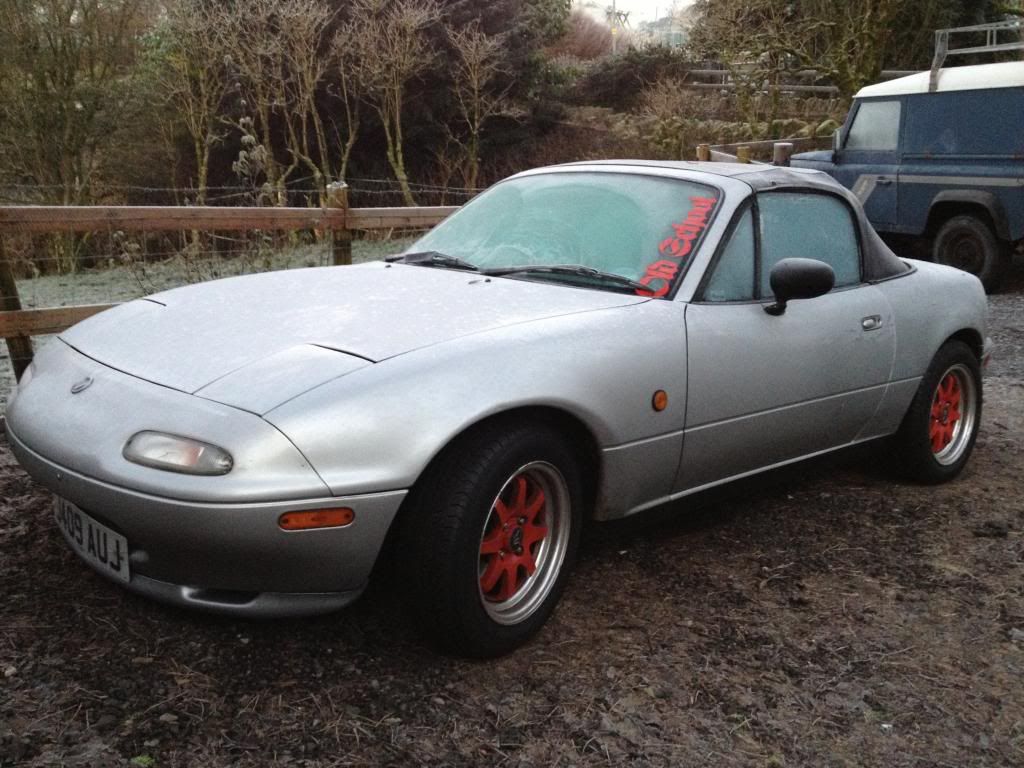 Mk1 Eunos Import 1.6 relatively standard. imported in 2007 and really clean shell. and ive got plans
got a pair of cobra monacos 4 point harnesses and dished steering wheel to go in. then going for TRS tow strap and red webbing grab handles.
Coilovers to give a nice stiff low ride.
then turbo
then all the little extras like lazy eyes etc.
any suggestions on anything else i should do? hopefully i will put a build thread up.