How the car's looking now...
MX5 Turbo lightpainted frontal
by
PGDesigns.co.uk
, on Flickr
And here's how it looked when I bought it off Rodders (bar the hard top, I've put that on)
Spot the dirty line.. that came from polishing the front/lower section of the bonnet. Then rain water would run down to the polish, then stop.. leaving all its crap behind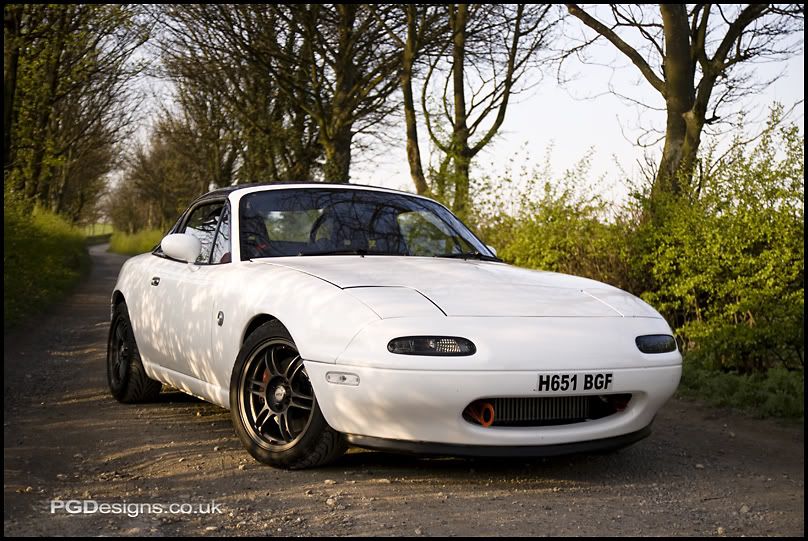 But getting it this far wasn't easy, oh no. Here's the story..
Project Wet sand!
Looking closely the paintwork wasn't ideal, it was never meant to be as the car was built for track use. But I'm a bit of a perfectionist
Bonnet close up, see where I'm coming from?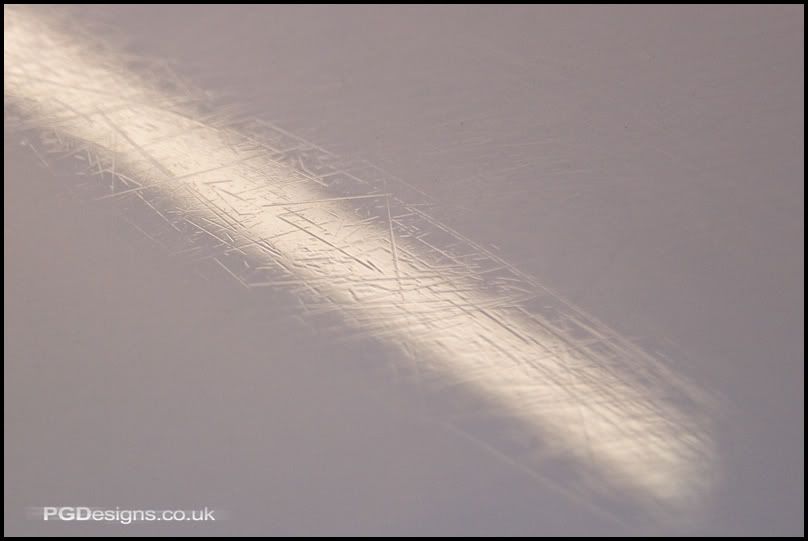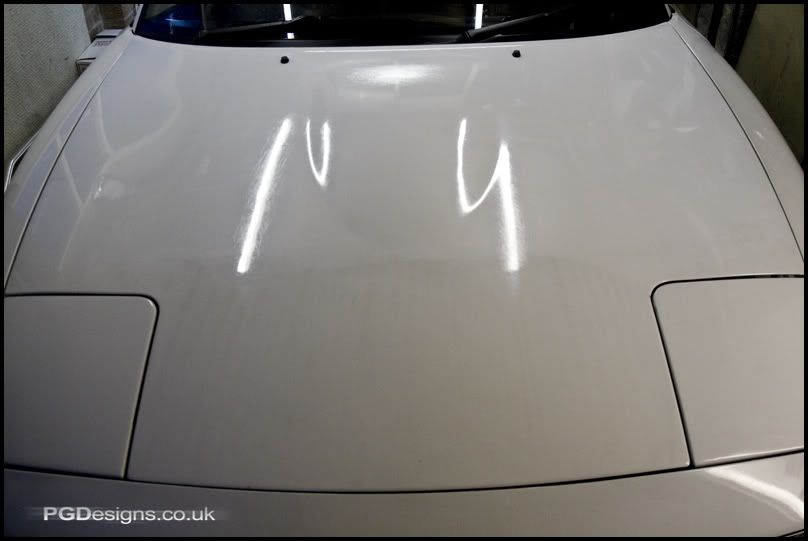 Luckily Paul was kind enough to put plenty of paint on the car when he painted it, so I had no worries about cutting it back a little to make it smooth.
So I did just that! The car has been completely wet sanded with 2000 grit paper with a flat firm sponge as a sanding block.
The rear bumper mid sand, I went all nerdy and run a mask line down to see the difference sanding had on the colour..
Front wheel arch, notice the brown staining pre sanding..