Discussion Starter
·
#1
·
Unfortunately my much loved AutoExe exhuast has bitten the dust
(why the hell would you make an exhaust mostly out of Stainless but not completely? the back of the can was/is mild steel which unsurprisingly rotted through..
Anyway after being utter fed up of fannying about with 2nd had exhausts which last me 8 months and then died I decided to go for new. 5Parts single fitted the bill as it's cheap, fully stainless and has a 5 year guarantee.
Ordered thurs, postage was sub a tenner and it arrived on Friday.
1st impressions are wow that's shiney!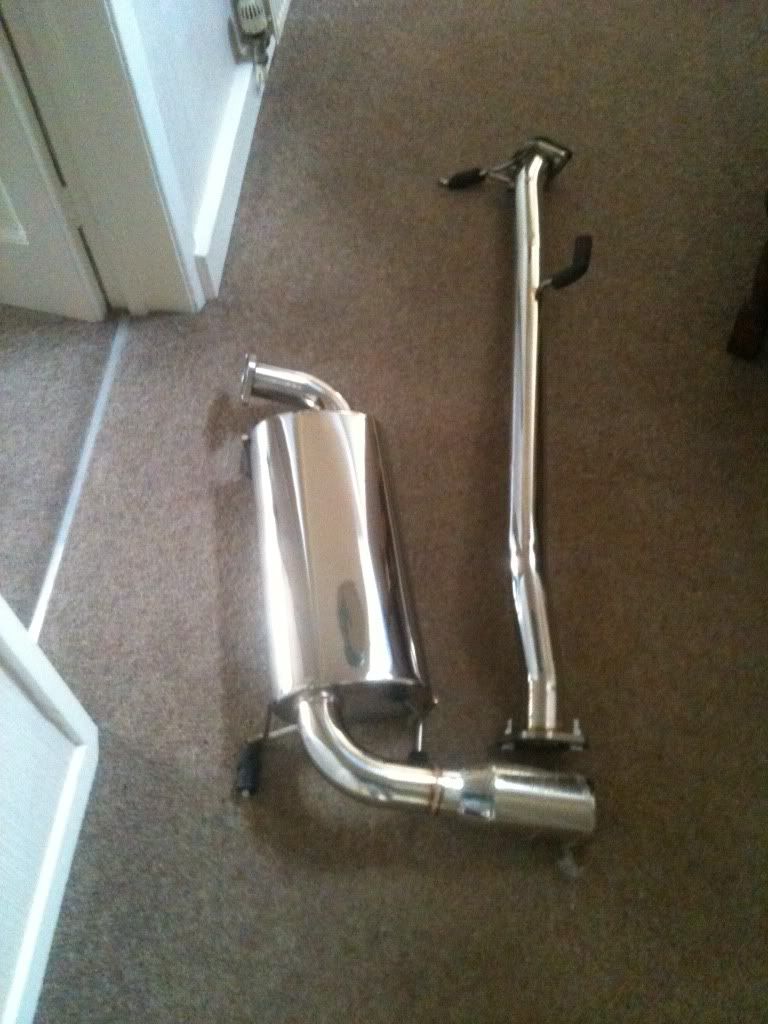 2nd impressions are despite the cost it's really well made and pretty thick metal, also after comparing to my old AutoExe the ID of the exhaust is a fair bit larger, so I may gain a horse or two, (or maybe not
), so very happy so far.
Was an utter pleasure to fit, I'll be buying new more often from now on
Once fitted, happy days, not more booming, it's pretty quiet on the cruise but has a proper rasp to it and burbles nicely at idle. Much to my surprise it pops like a goodun on the overrun.
Only downer really is the tailpipe is a bit understated, I quite liked the AutoExe's 4" slash cut, really filled the cutout, but still it gets ***** from me, very
very
impressed
Crappy on car pics