Discussion Starter
·
#361
·
Sunday afternoon and @nickwheeler laying down on the job.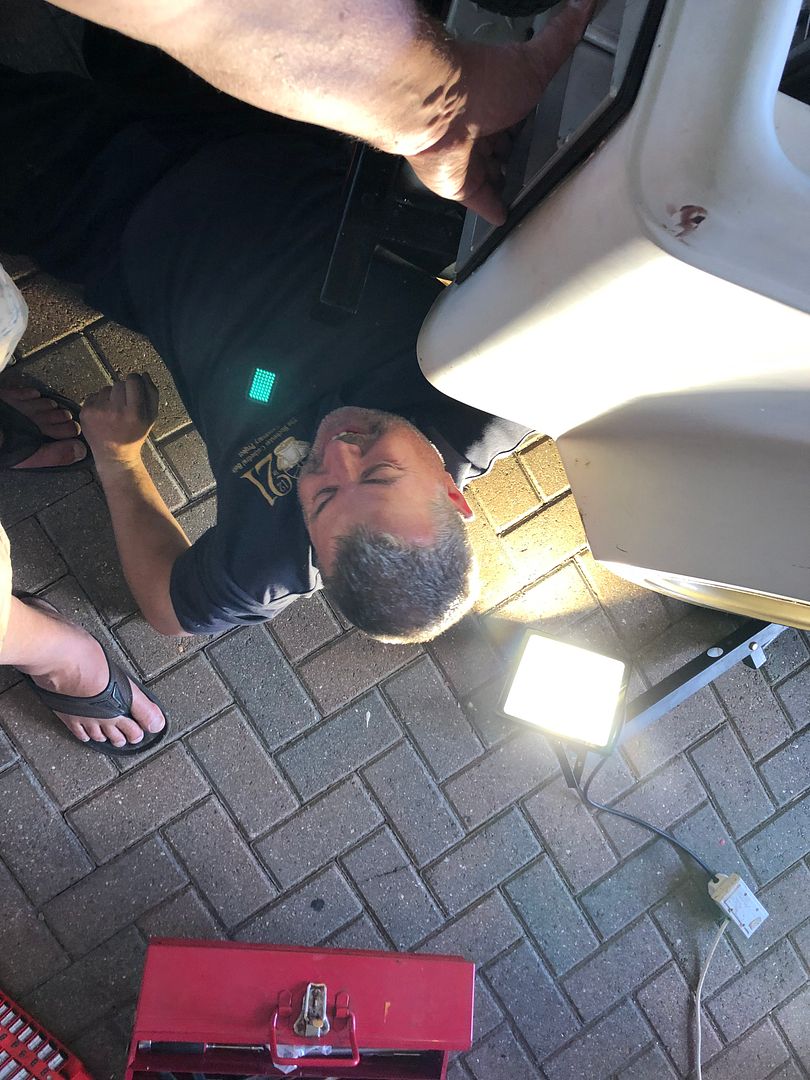 But the rear lights and splash guards were fitted, changed the screw in bracket to two pairs of Studs in order to make seating and tightening a lot easier.
Ultimately, the wiring ended up entering high and on the opposite side, so original access now surplus.
Should make a huge difference to splatter and keeping things clean out back.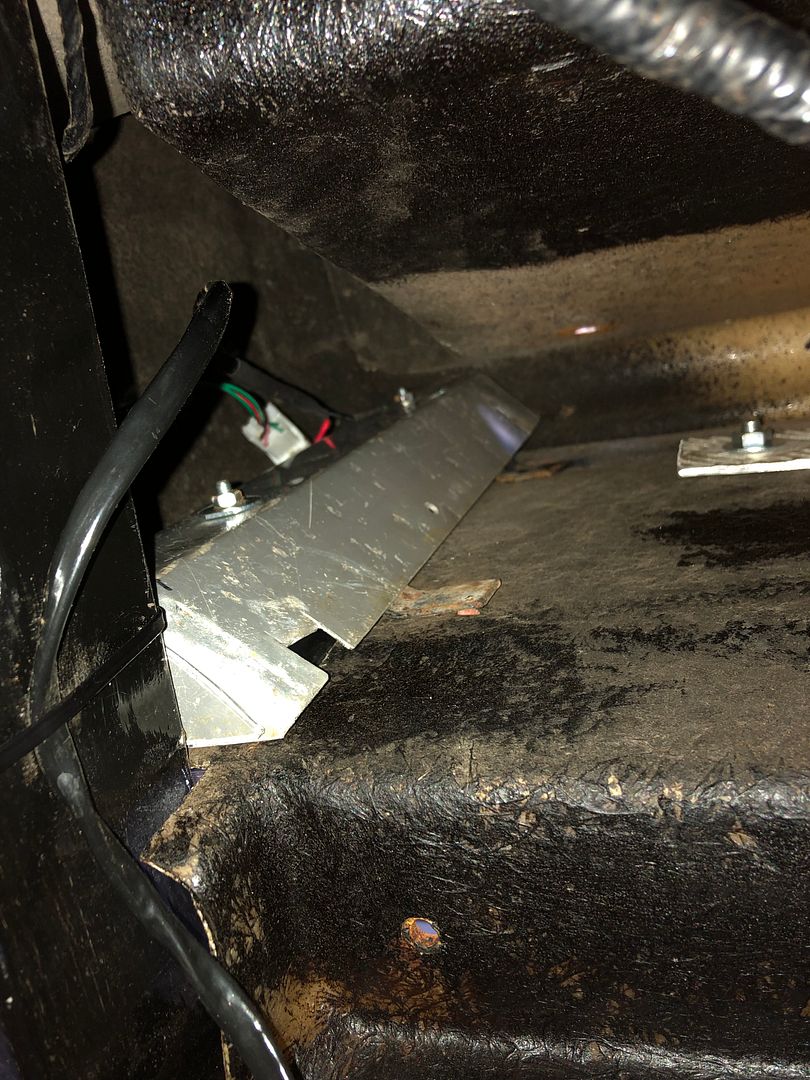 Late afternoon photo when wrapping up for the first time (Nick likes to find more small jobs that need to be done)
Lenses back on for the first time in a while.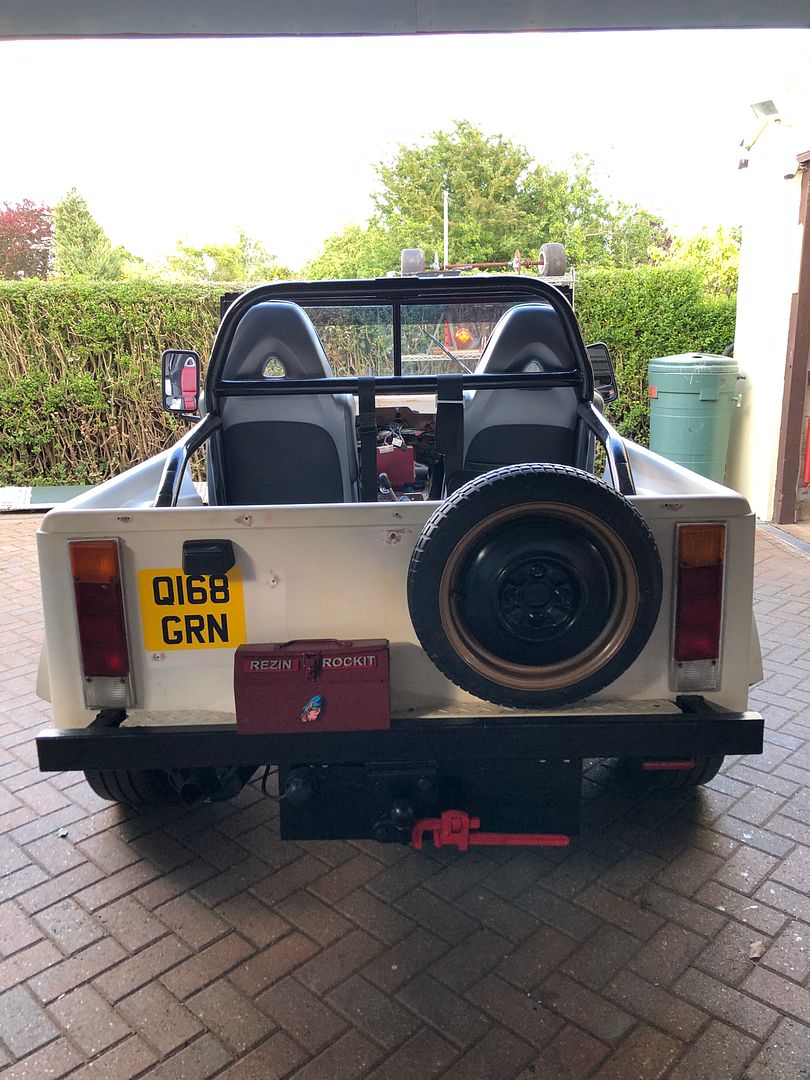 One of the jobs that kinda stalled was to get some automotive carpet in behind the pedals and onto the firewall, to cover the high density foam I previously added.
I was not going to buy a roll of carpet just to use a 500x500 piece.
So I rummaged in the bits of carpet from the original floor and found it……..
The original piece.
Bucket of fairy liquid, washed followed by three rinses and set out to dry, it was a hot day.
Edited and cut to fit as footwell dimensions have changed slightly.
Brutal contact adhesive and fitted.
Next small job I needed to do, which had waited for the carpeting to get completed was a left side footrest.
I had desperately wanted to use the one GRIZZ footrest that Andy in Oklahoma had cast for me.
Only problem it turns out, was it was a right foot, so only good for an accelerator pedal.
So I went to plan B which has laid in the wings for years.
Can you tell what it is yet? ( I used to have a coffin shaped one too, gave it to,someone)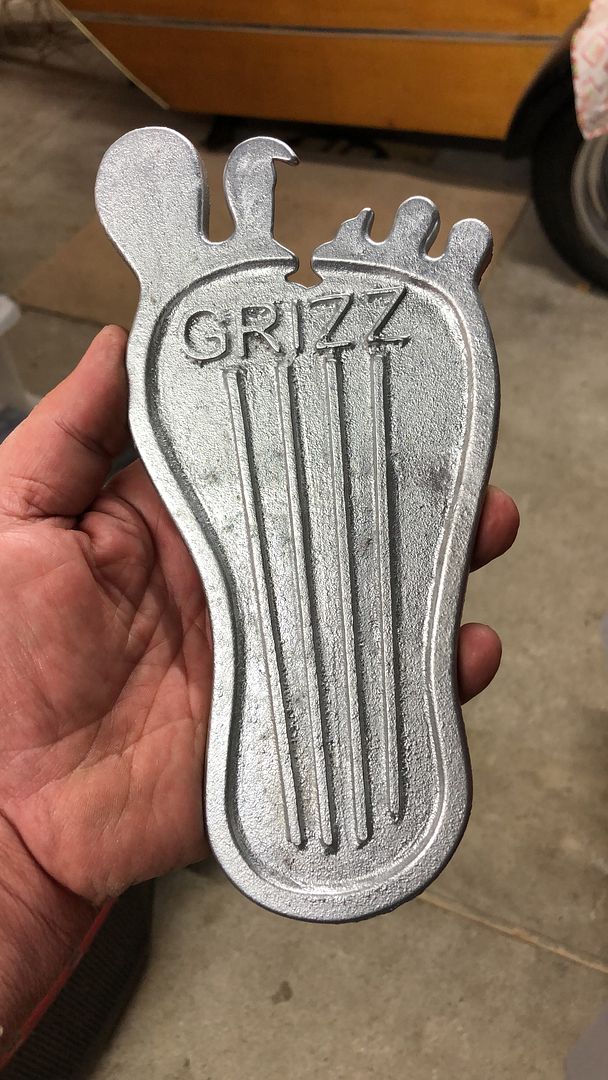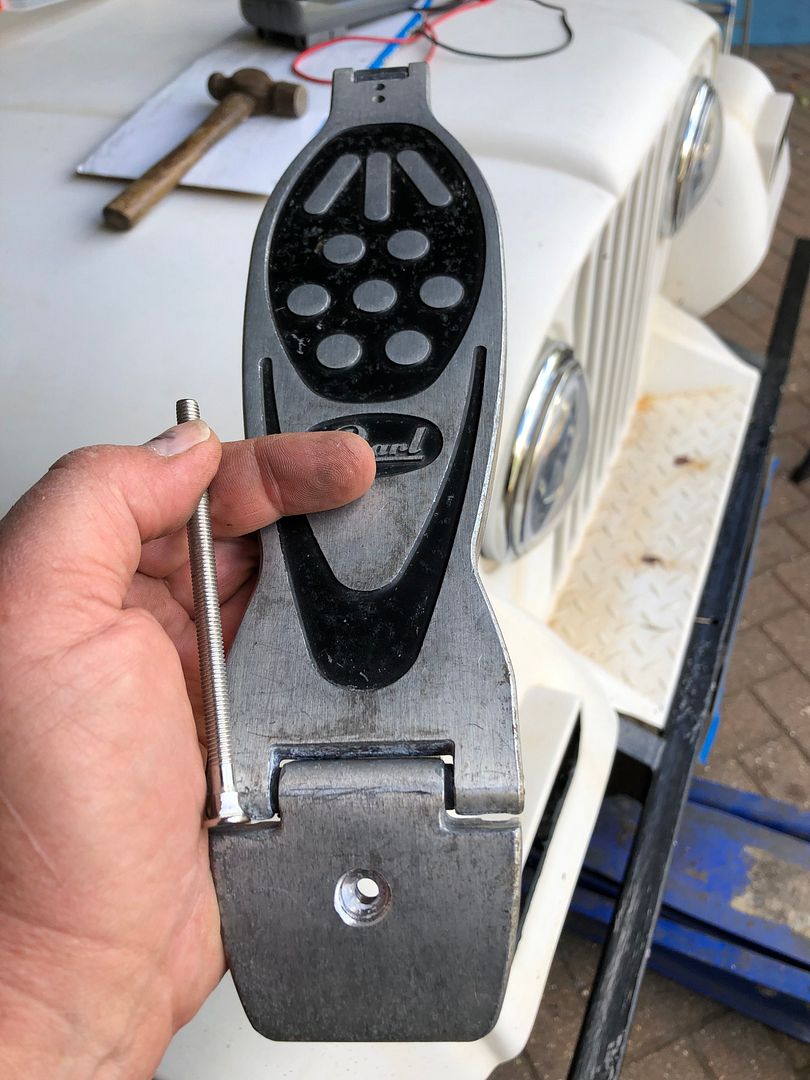 Some planning, finding a long enough bolt to go through the floors etc.
Remove the carpet before drilling, as you know what happens if you don't.
Job done.
Nick holding the i side down while I tightened up the Nyloc underneath as my arms would never reach.
Really happy with the result.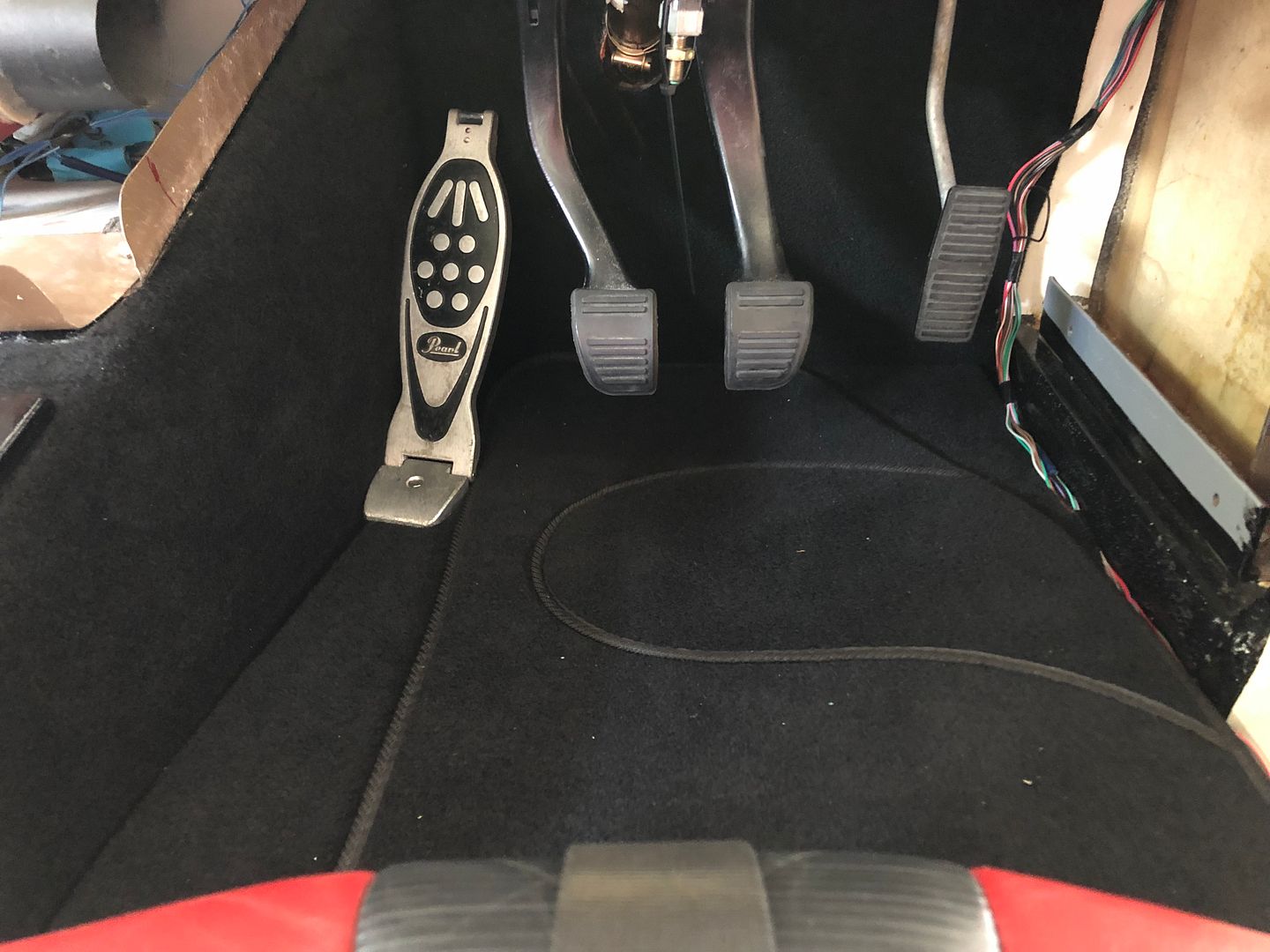 While I played with these cosmetic finishes, Nick continued to make up magical wiring harnesses, extending non extended, 10mm cut off wires etc to give us a pair of these……
Working.
In the mean time again while he was measuring up the handbrake for missing parts that need custom making, I did some woodwork, after finding some solid Oak.
Supports for the front indicators and marker lights to rest on when fitted.
The new lights are slimmer by 20mm than the originals, so some filling in will need to be done.
Part one.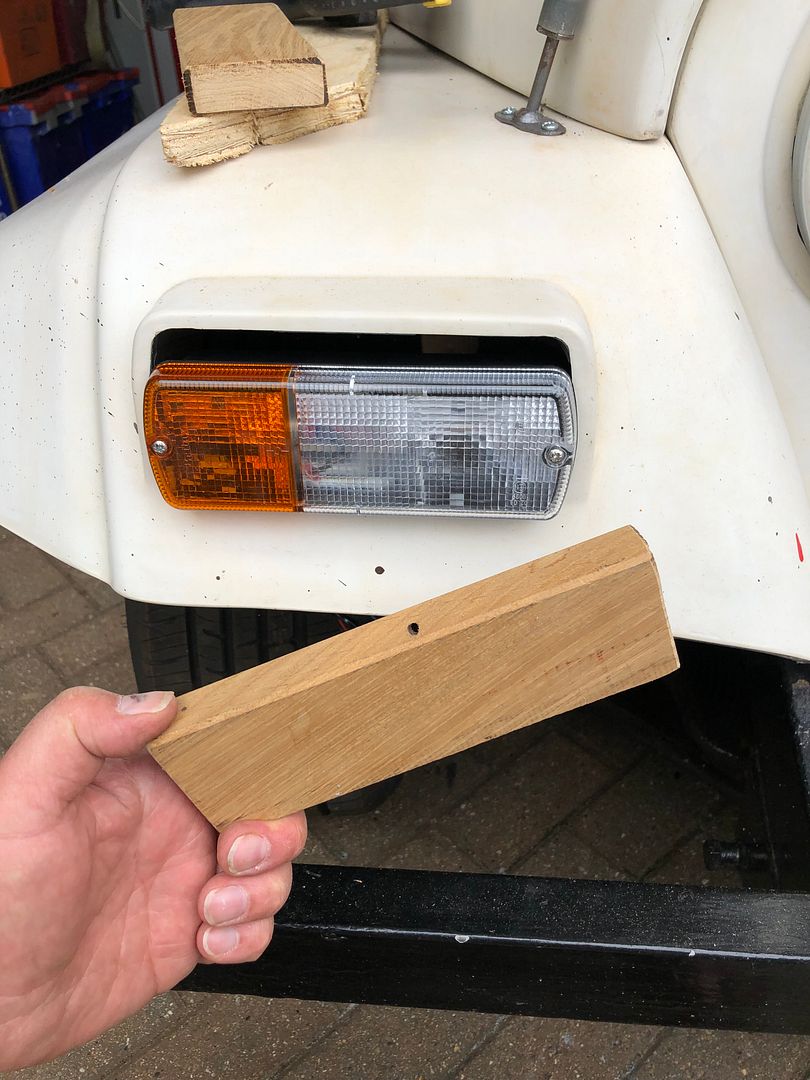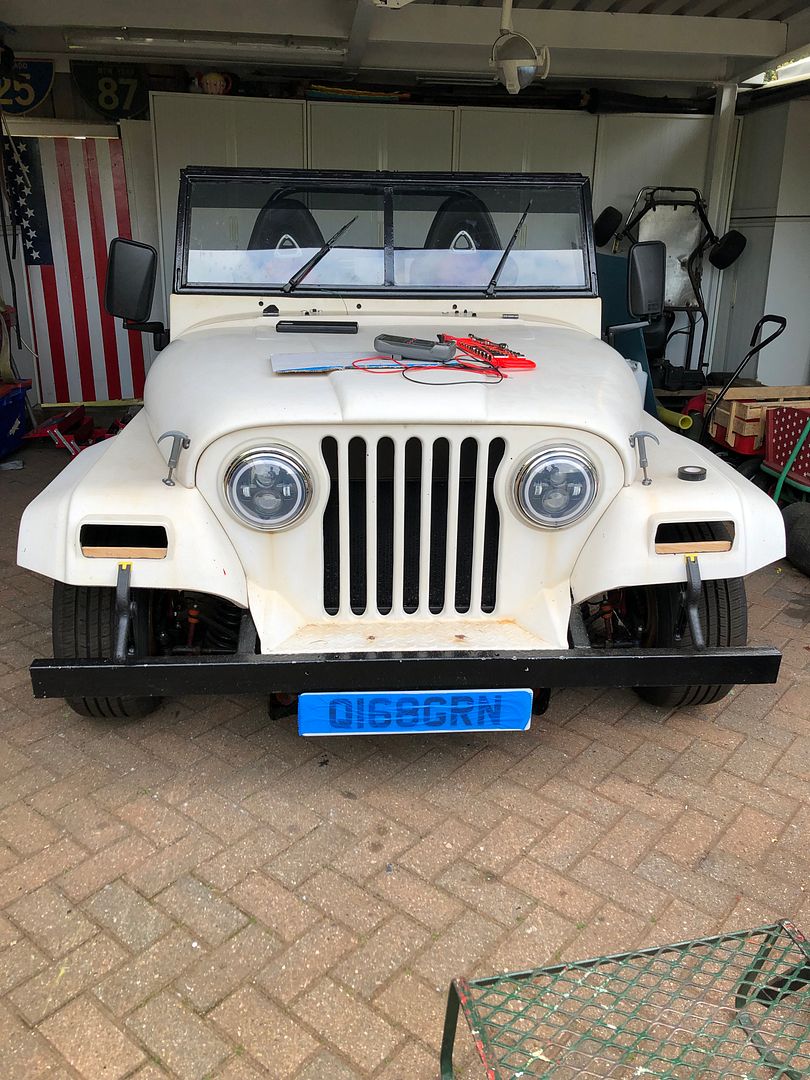 Remember the small jobs Nick keeps finding after closing time?
Back to the pedal box and clutch pedal.
A 3mm change is needed to make things work more smoothly.
No way we are adjusting the firewall etc.
So out came this guy.
Watch this space.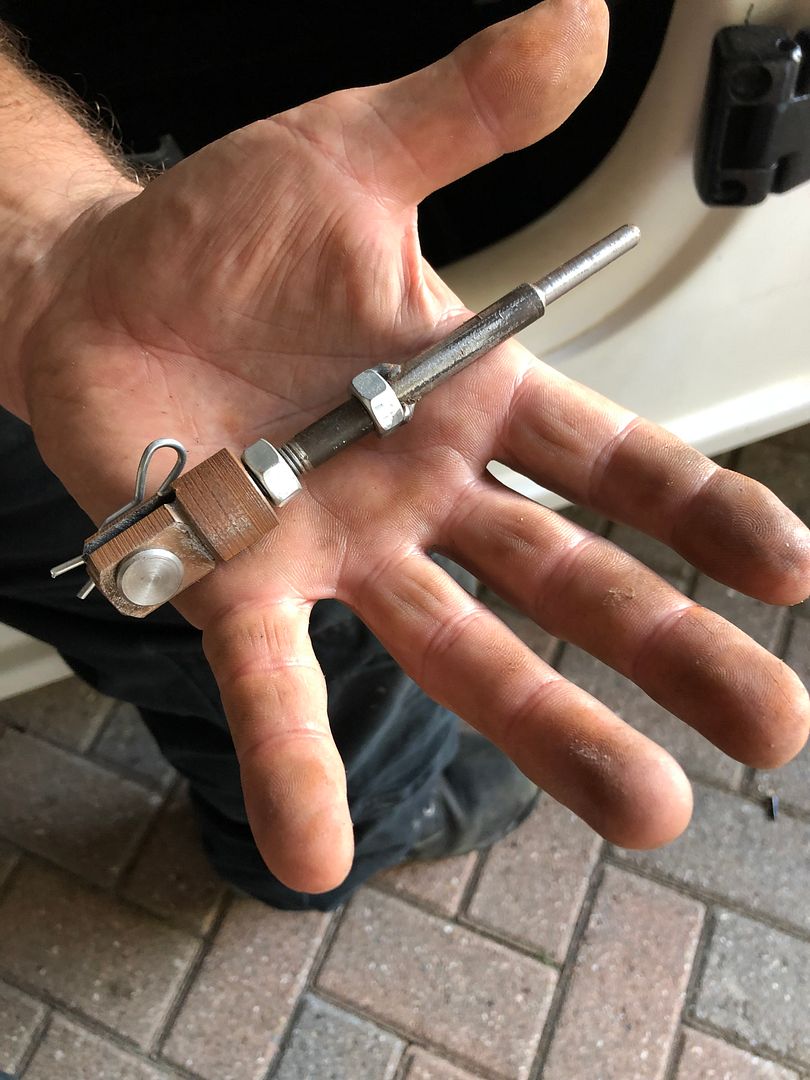 Weekend over.
Thanks for checking in.
PS.
Used Foglight switch I had bought previously also seems to not be funtional.
Any advice on repairing them, or where to pay a lot less than retail.
Thank you.