Discussion Starter
·
#221
·
sounds like my day-to-day job 🥴.

Rich.
You and me both mate.
.
3
2
1
And it is Monday again.
Another day of stuff getting done.
I removed the self destruct button from the rear that fascinated a few people.
Suspect it was an alarm switch attached to the monitoring of the original rear mounted spare wheel.
Filled all the holes on the rear too with a fiber resin mix.
Nick got going on threading the rear wiring, and managed to get them the wrong way round, soon fixed by removing and refitting correctly.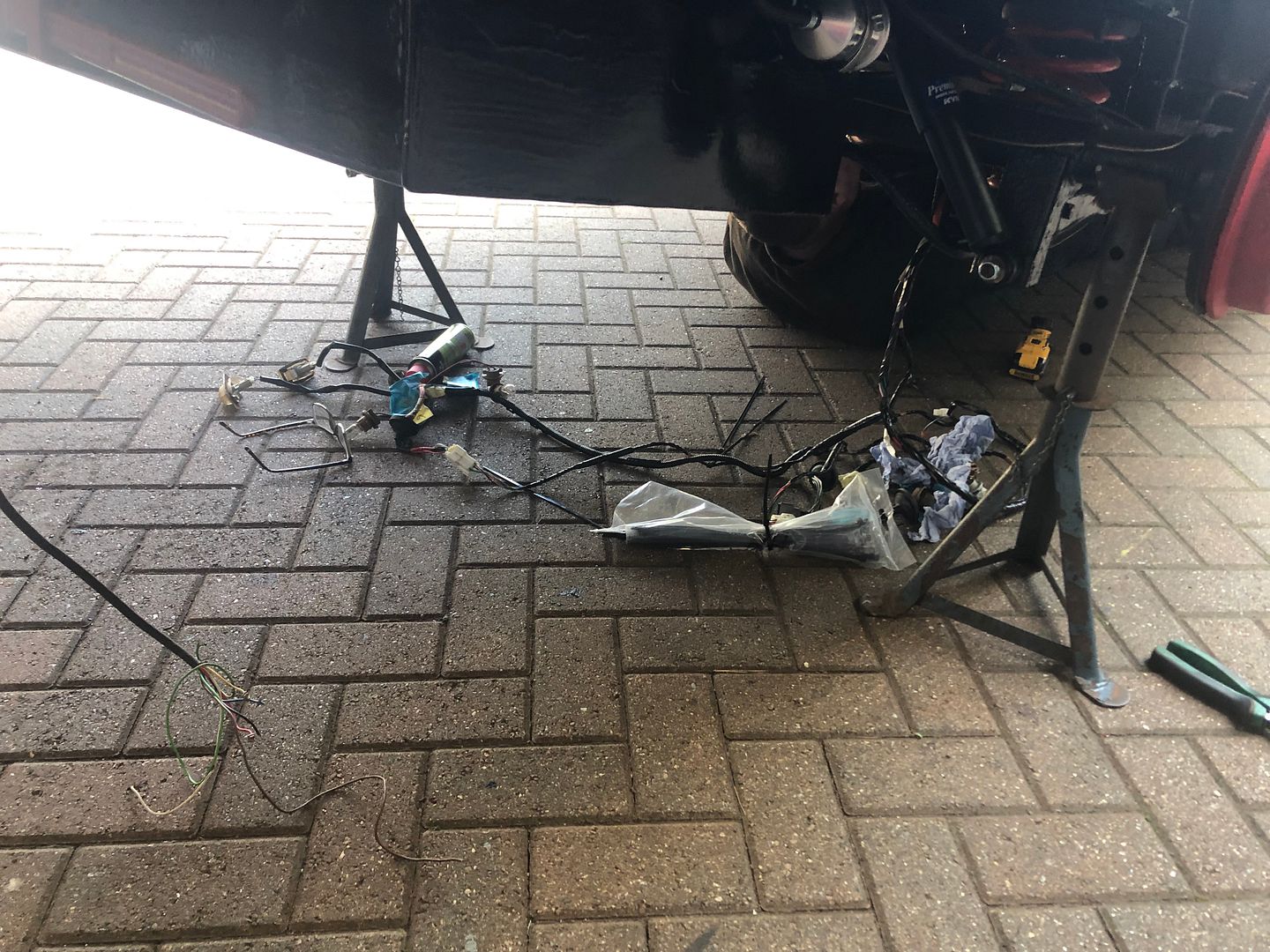 Some of the lines are not yet live due in part to his over eager stripping back of the loom.
But should get a fix next weekend.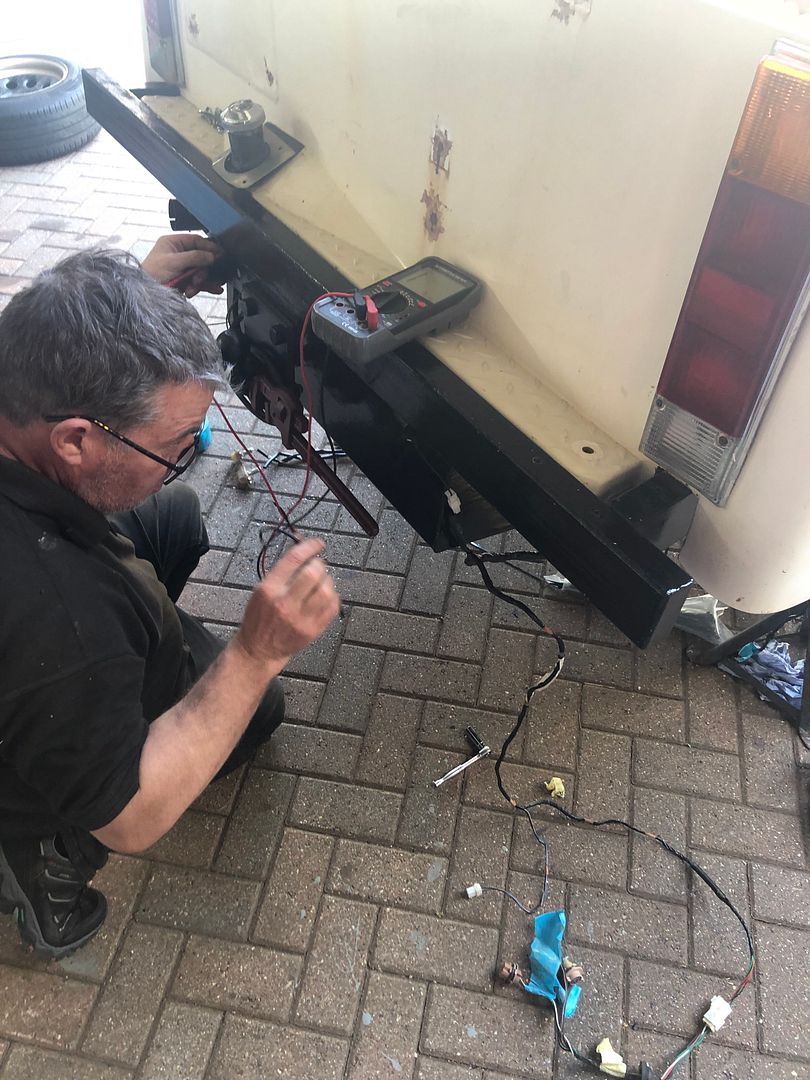 Due to the situation of the MX5 fuel tank, directly behind the drivers seat, we were concerned that this loom may need extending by 150-300mm
Glad to report that a big Whooooop ! From under the car signified the moment Nick got that wired in without the need for extending.
This is a big win and having everything fit safe and loosely under the rear floor was always planned, hence me dropping the tank lower by 50mm when I added the tabs.
During the day I removed the lifting straps, cleared out some of the materials in the carport and did a bunch of little odd jobs that need doing.
Looks tidy and like a real car under there now.
Glare does not allow a decent picture to be taken.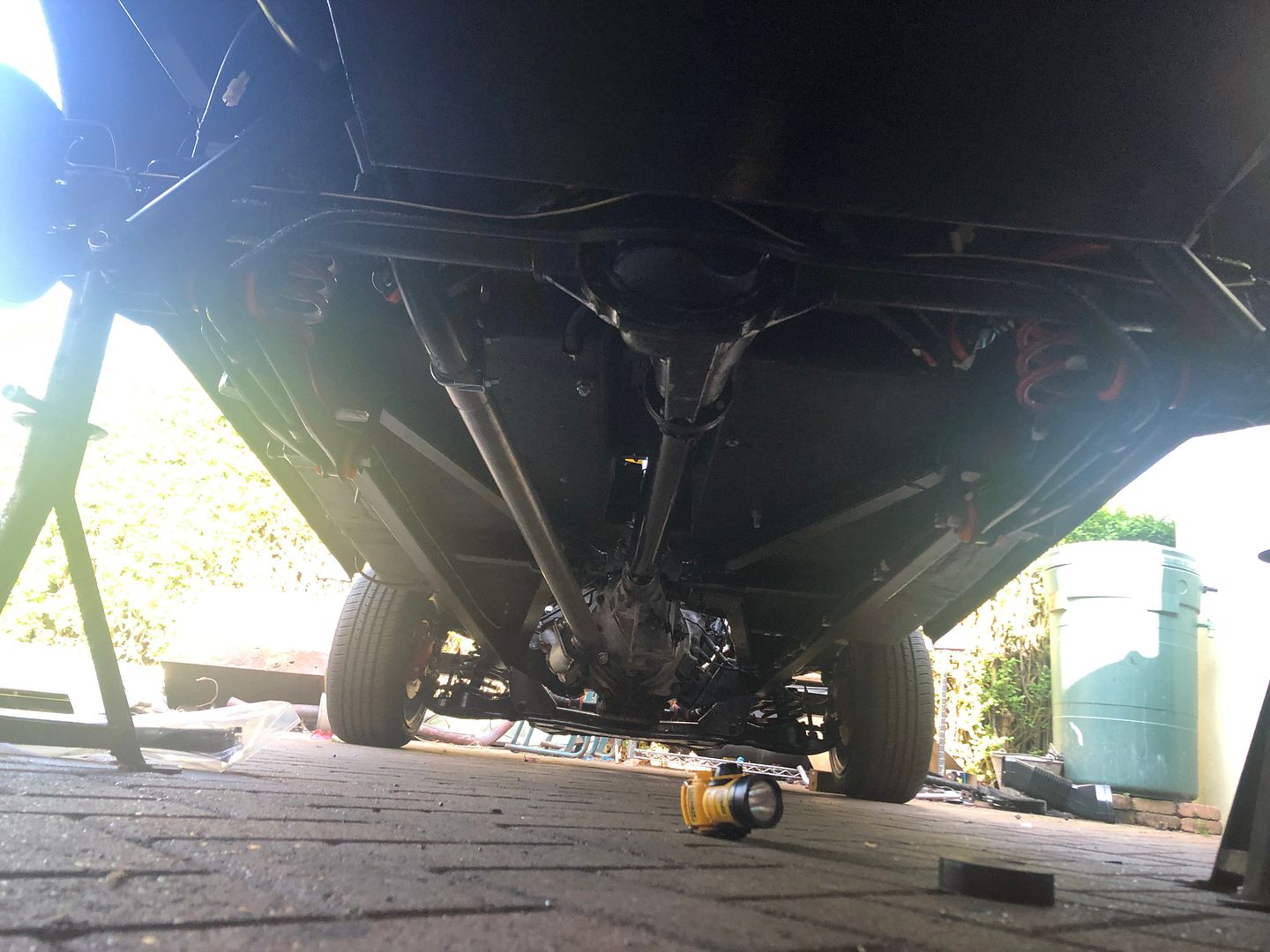 Also did final fit for the fuel filler toolbox and bolted that down.
And mocked up the license plate.
Happy with that.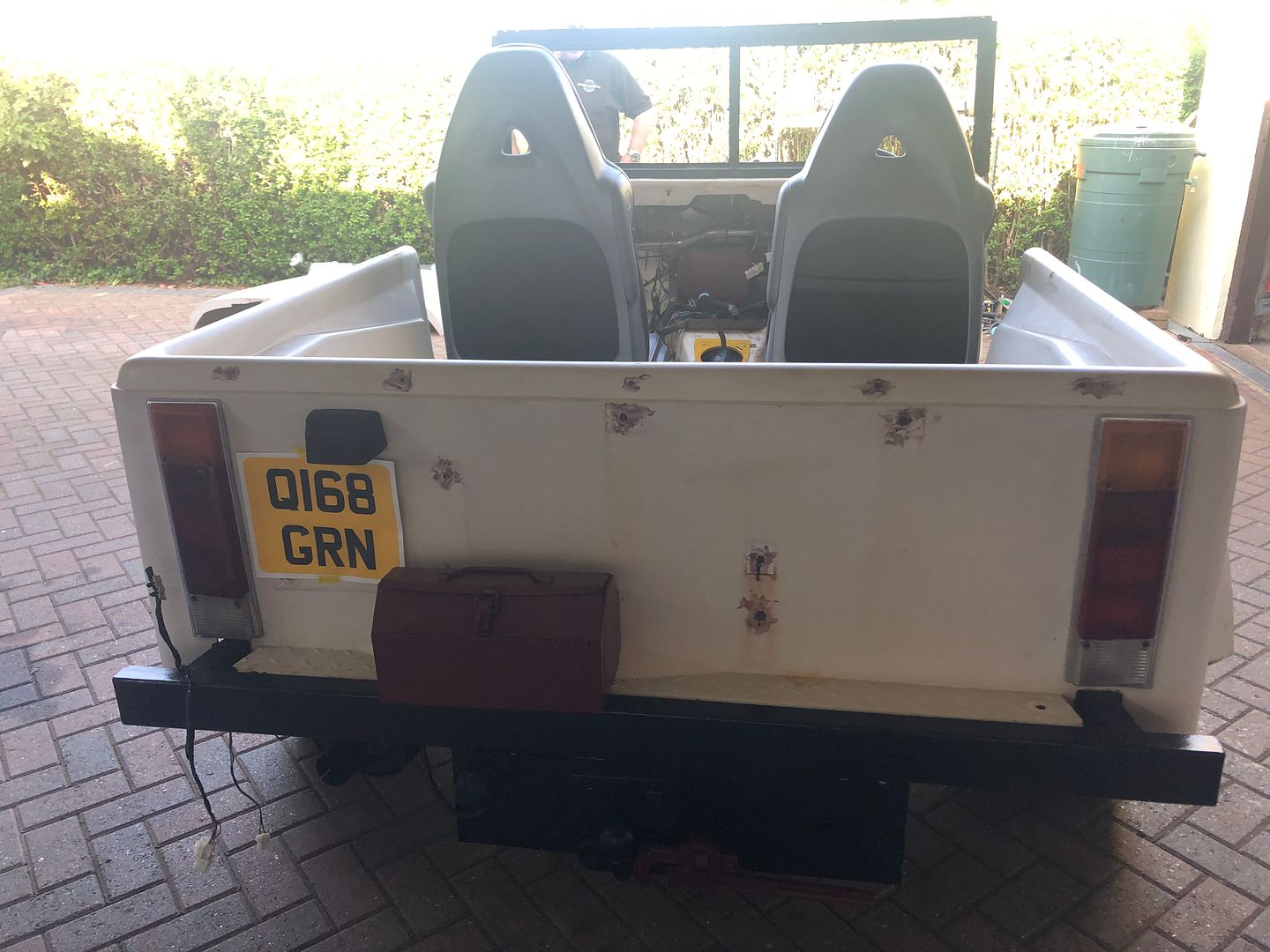 Still a ton of small jobs to get done like adding fiberglass and resin to the floor for reinforcement
Final fitting of the seats once they go back in.
Lights, dash upholstery and other panels, plus a final decision on heater blower vents and pipework.
And then some more bits.
Have a good week.