Discussion Starter
·
#201
·
Went to Euro Car Parts yesterday to collect a Nissan Micra high pressure fuel filter @pauly made some suggestions for me to consider that includes a return valve that may be needed in the system.
Hopefully @nickwheeler can decipher Pauls advice.
While out, I saw a nice example of some French engineering that with small, subtle tweaks, drew my eye.
I had ordered two 57mm exhaust clamps and a gasket, along with the fuel filter.
Looking at the list pricing, I wonder how these prices differ so wildly.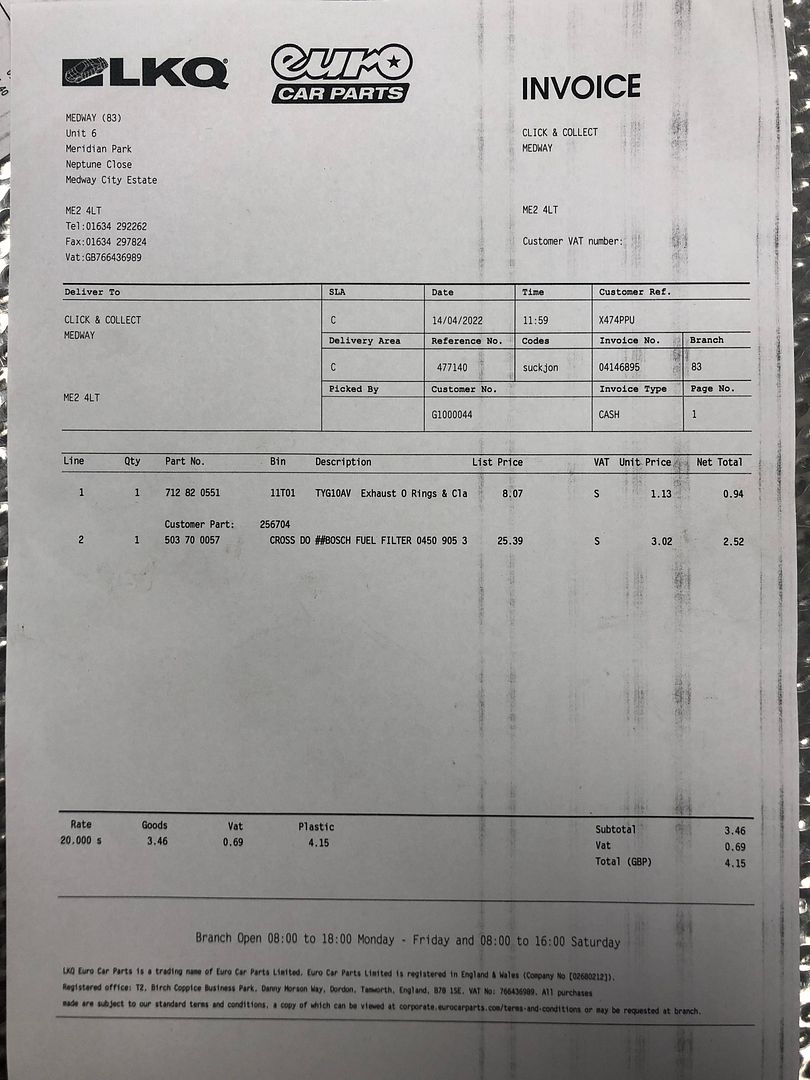 When I collected, they only had one clamp.
Slightly miffed, I was sure there would be another at home, but it is a risk to hope you have a random one floating about.
Serendipity.
Got home and the straight pipe I had ordered was delivered on time, by DHL.
Guess what…..?
An exhaust clamp included in the price, I had not realised.
John my one lodger was home early, and took a pic when I laid them out.
Job for the weekend.
Next job was to quickly assemble the tank inners.
Pump, return etc.
Got the original screws and realised that the build was done using M5 nuts rather than the M3 that was standard on the MX5 tank.
Thankfully I have a tub of nuts, bolts etc in all sorts of sizes that always gives and gives.
Got 12 bolts and tried them, 5 of the nuts would not thread in, so out came the small Tap and Die set and a quick run through saw me fighting the next fight, threading them all and keeping the rubber gasket in position.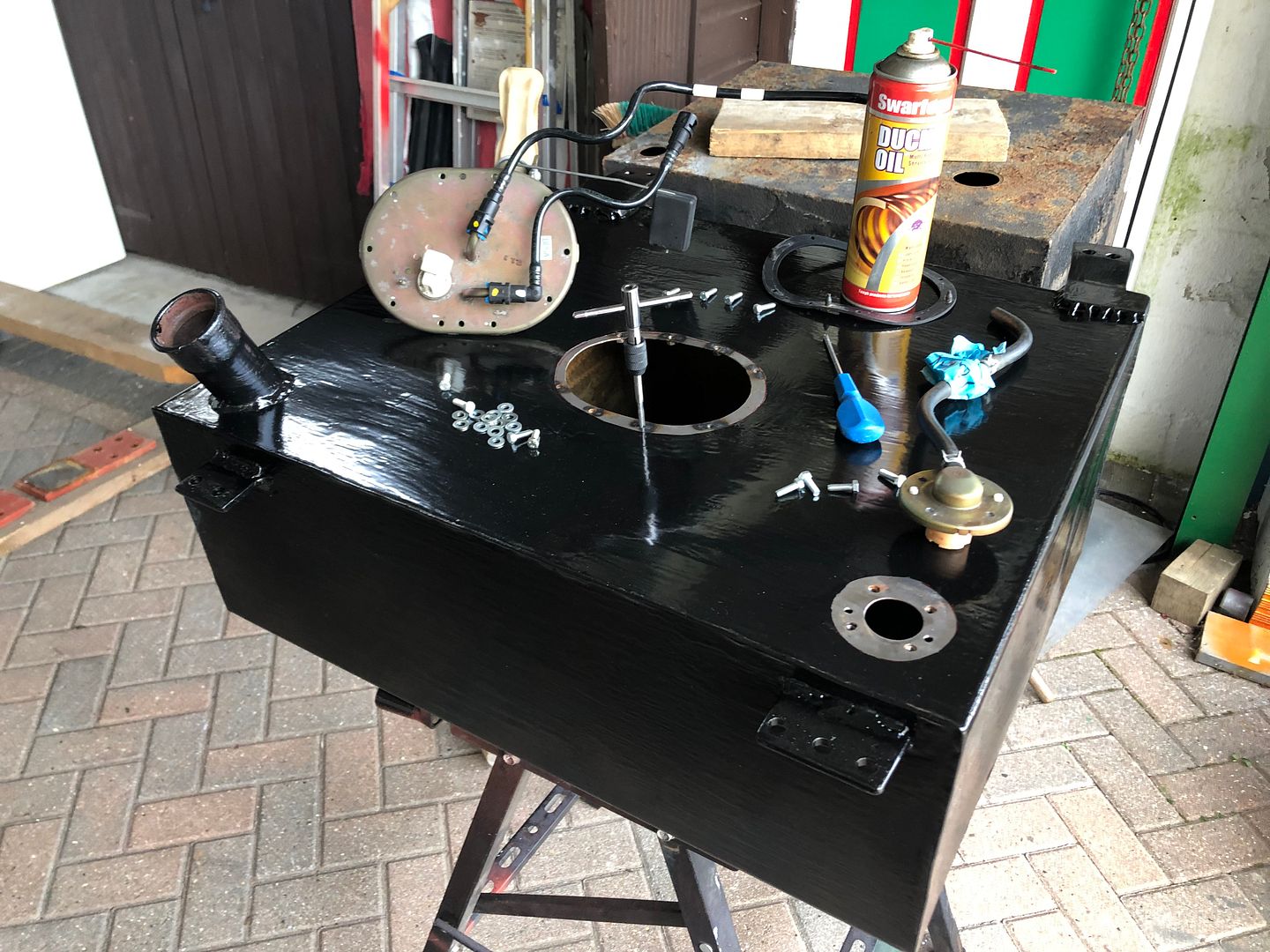 Fuel pump arm shortened by 60mm to fit in the new custom tank.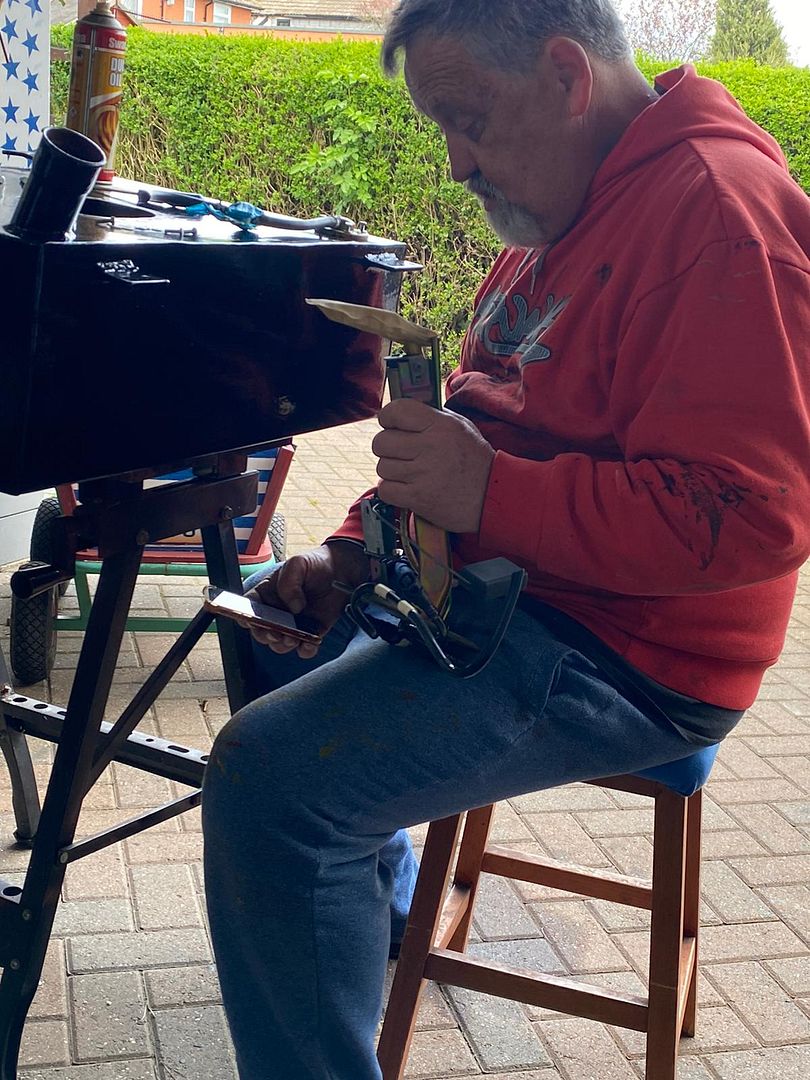 Pray this lot does not need to be taken apart again.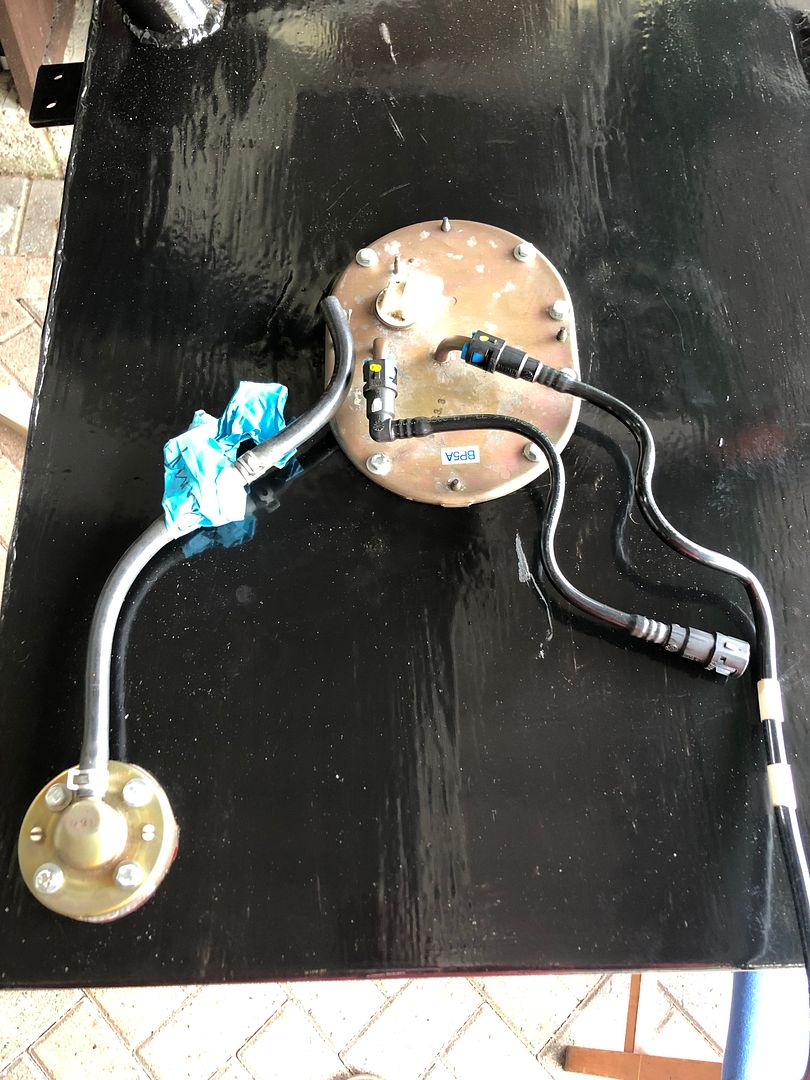 Also looked in my collection of three filler caps to see if one fitted……..
Nope.
So need to go out and find one
I suspect that this is a former Ford filler neck.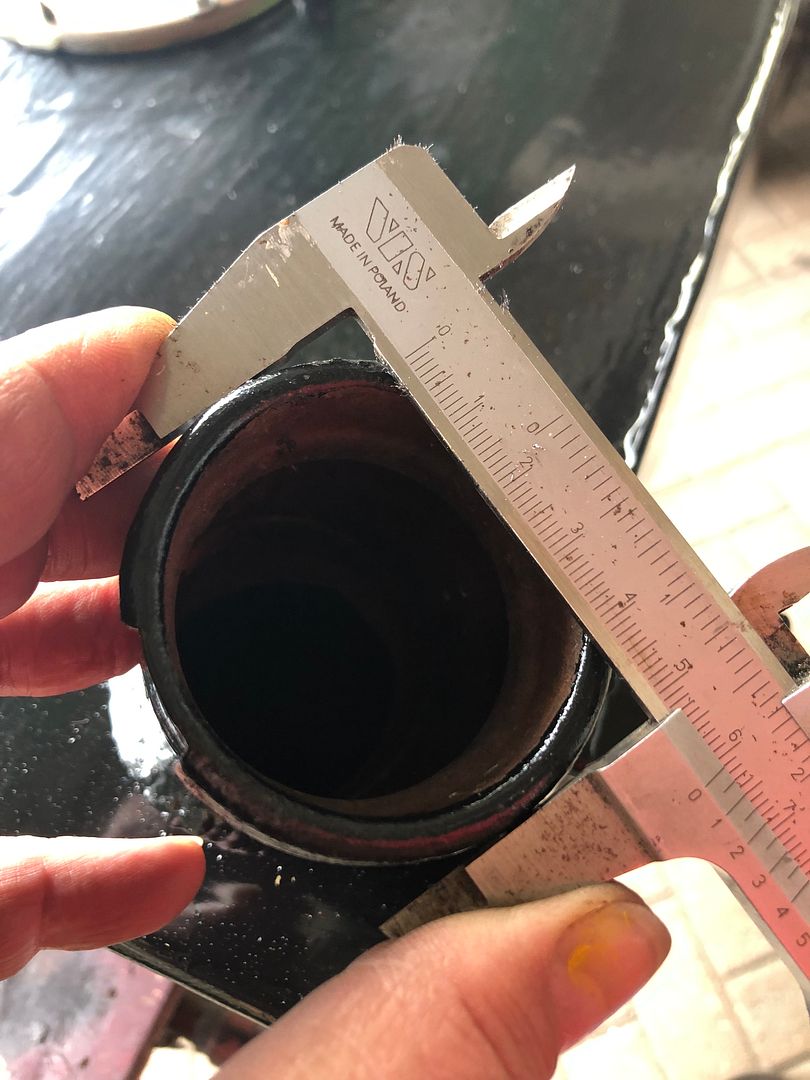 Hopefully not too hard to find one.