Hi !
I'm Globule, and I own a '90 miata since a few month.
I bought this car for weekend ride in the Alps and trackdays
The car is 150000 km (a bit more 90000 miles) and was stock.
I added a few stuff to go on track :
TR Lane rollbar
Cusco strutbar
Home made lower bracing
Koni suspensions with Eibach springs
15 inch wheels with 195/50 Toyo T1R
EBC redstuff brake pads
Flyin' Miata recommended alignment (to begin)
Ignintion timing to 14 degrees BDTC
RX7 AFM + BMC aribox and custom piping
There is still work to do, but that's it for now !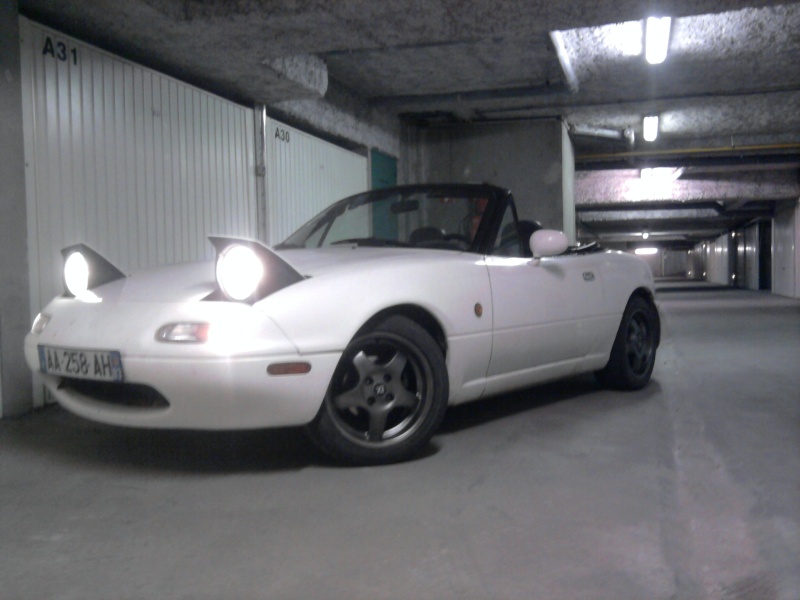 (before the rollbar was installed)