I've had this for a few months now and it's probably about time I get a thread going.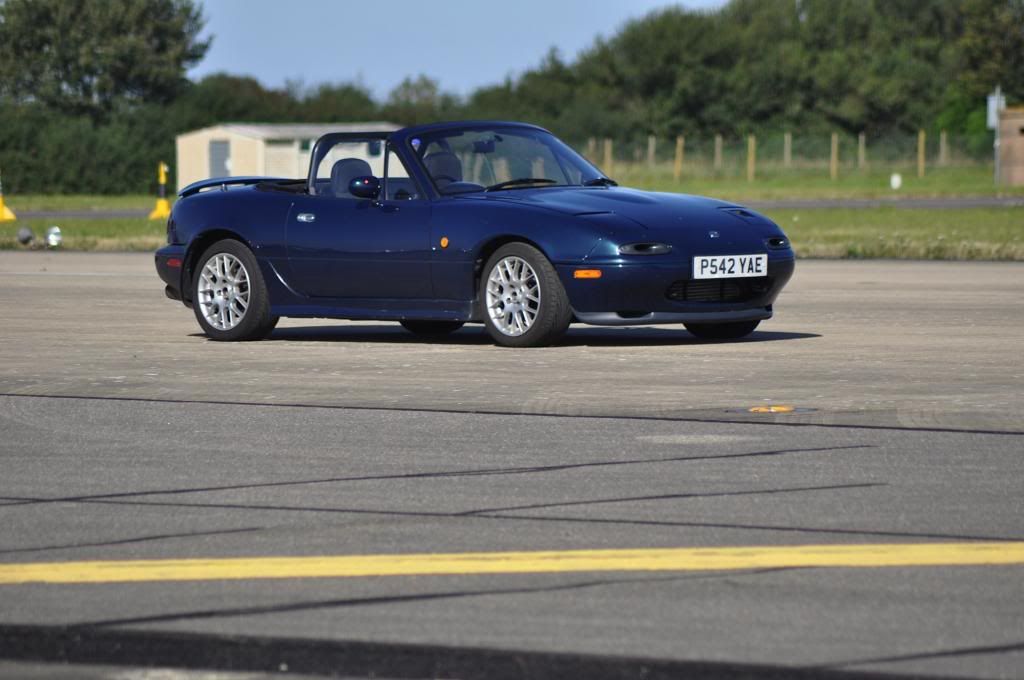 It was bought by my old man and used a few times on the track, but he eventually upgraded to an insane turbo '5 and the opportunity to purchase this was taken!
I'm going to continue on by doing all the work myself - mainly as I began buying an MX-5 in order to improve my knowledge on cars.
The engine itself is pretty much where I want it to be, just a bit of tidying up and that is it
Interior has some work to be done on it though, and I guess that's where I will start.
The Set Up
It's running an MP45 S'charger at around 170-175BHP at the moment - I'm currently capped to 179BHP from insurance otherwise it's probably capable of upward 200+ (and 220 with a smaller pulley!).
It's intercooled and running 415cc injectors, all managed by Megasquirt PnP that has been mapped by Skuzzle
Unfortunately it does not look as clean as it did when Roadsterchinsk first built it, but I'm hoping with a bit of elbow grease it'll look a lot better than it does now (may put a picture depending how disgraceful I'm feeling..)
Below is a list of the stuff it's got on.. I've probably forgotten a load but here you go:
Engine
MP45 S'charger
Megasquirt 1 PnP
Intercooler
415cc Supra Injectors
Mazdaspeed Manifold
Racing Beat decat exhaust
Twin throttle bodies
Spec 1 Clutch
Wheels & Suspension
[background=rgb(242, 242, 242)]M2 Hanabi DT-05R's[/background]
- 15x7 - Wrapped in T1R's
Sportmaxx/XXR 501's - 15x8 - Wrapped in T1R's
BBS off an RS - 15x6 - Wrapped in Yoko Parada S2
Dakar LE wheels - 15x7 - Wrapped in T1R's
P5 Sport Drive Coilovers (w/ Mk2 top mounts)
Exterior
Mazdaspeed Sideskirts
OEM Front Splitter
Unknown Low Profile Spoiler (Any ideas?)
Vented Headlight
Skuzzle TSI's
Front/Rear Carbing Style Tow Hooks
Interior
Custom Dials
Chrome Rings & Needle Caps
JVC CD Player (Needs changing...)
RX8 5 Speed Gear Knob
Momo Airbag Steering Wheel
Mazdaspeed Roll Bar (Style Bar)
I'll also post any pictures here, whether from track days or vain excursions.