Well, yes, hi, I think I will start a topic to document procedings. I like reading other people's topics, why not start my own. Well, probably because it will not really go anywhere, soon (or ever), but what the heck, here we go.
I bought my 1998 1.6 NB in May 2019, while we were living in a mobile home on a camping site, between houses. I spent some time doing up the new house, the little car didn't get any real attention but I started sourcing bits and bobs to turbo it, later. I also changed plans to go 1.8 VVT instead of keeping the 1.6, as the 1.6 was a bit older and I like to have a very driveable car. From the start, 220 flywheel hp is the goal. Starting with the bigger flat-torque-curve engine made sense to me. I found a source in the Netherlands (where I live) that buys British crashed MX5s and parts them out, so I bought an engine and gearbox. I also found a torsen dif. Then the house fel apart some more so that took some time to fix, other familiy stuff got in the way and only last August I did the mechanical swap to 1.8 and torsen. The mechanics were done in 3 days, but then the fun started. I got a Speeduino ECU and tried to wire it in. I failed big time, as I don't understand electronics. So end of november I got the engine to go. Now we are end of February and the car is well tuned, only some idle issues to clear up. I already tested it will pass MOT with flying colours end of March, as far as the exhaust gasses are concerned. Great! In between fixing the house, I found a thicker brake booster which I fitted and I exchanged the rubber brake hoses for braided ones. Noticable improvement and the rubber that came of was very bad. So, what's next?
Well, I am collecting all sorts of bits and bobs to go turbo. There is no budget (house ate budget) so I buy a lot of inferior stuff from Ali, and I will make it work. I managed to source a good second hand Garrett GT2554r, which is exactly what I wanted, so we are on par there. I bought two stainless 3" exhaust dampers while on sale from a Dutch supplier 'Simons'. Some manifold and pipe stuff is en-route to me, but before I throw on the turbo I want to change the cooling system. I would like to improve it, get the hose further away from the intake / throttle valve housing and I would like the intercooler piping to fit over it. I googled for an evening and settled on this little gem: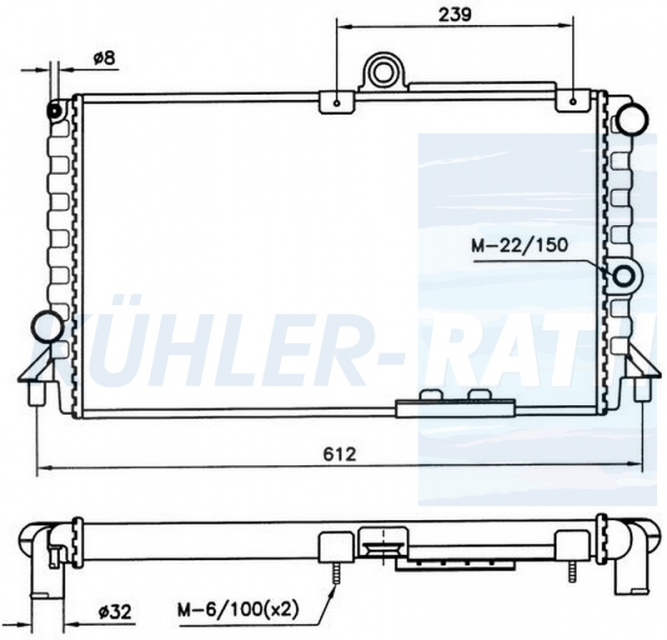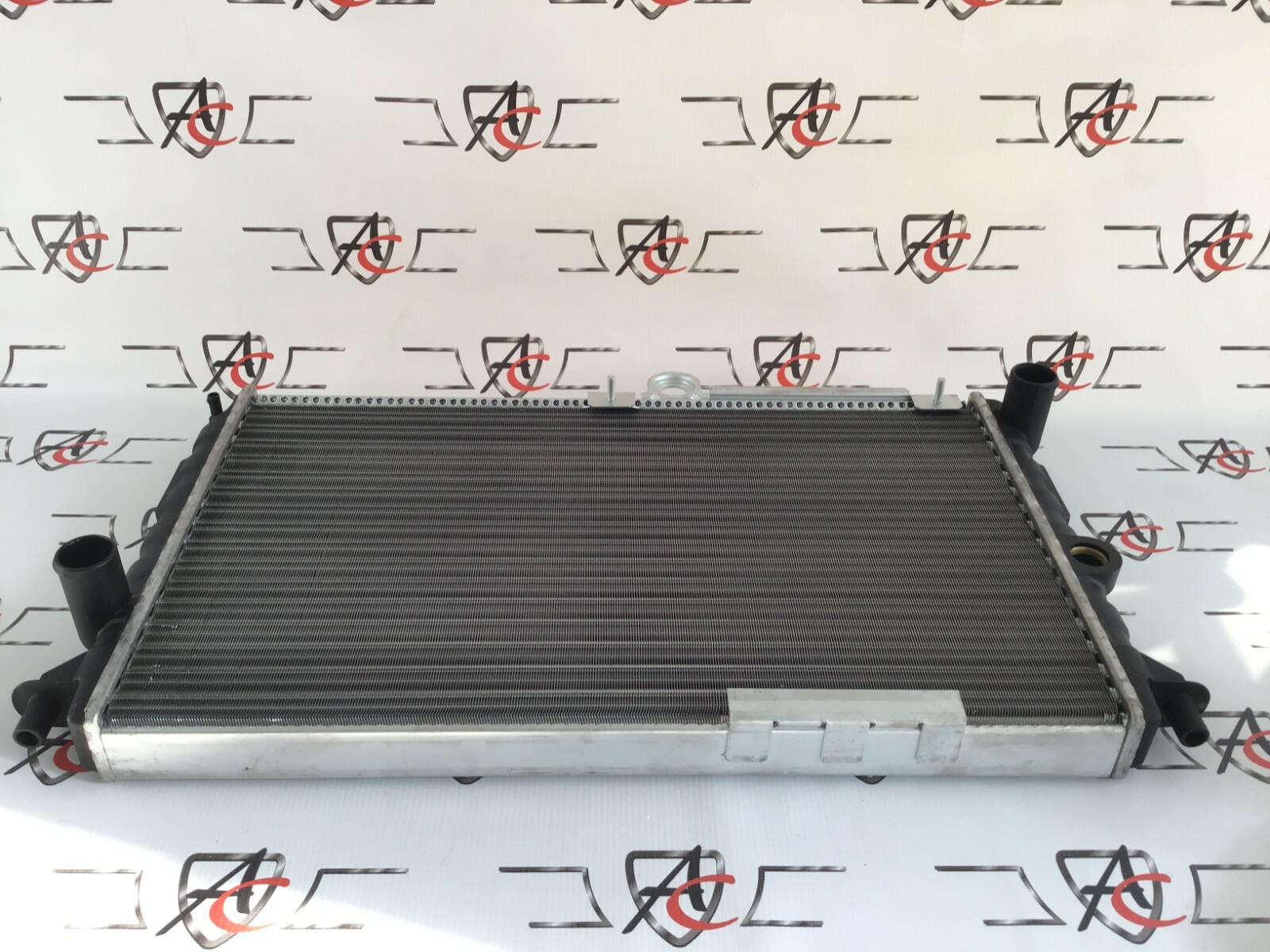 It is the radiator from an Alfa Romeo (type 33 I believe), OE number 60538379. I has 32 mm connections like my NB has, the mounting prongs on the bottom are 610 mm apart while on the NB they are 620 mm apart. I think I can just put spacers under the rad brackets and it will pretty much slide in, I will need to block of airflow at the sides and top a bit. This is rad is right for my project, as it is lower (intercooling piping over the top) is crossflow (better cooling) and thicker (better cooling). I ordered the filler-on-a-tube, which will be in the cooling reroute tube at the highest point in the system. I think (wishful thinking, I believe this is called) it should be easy and should work. I wil start shooting pics when I do the swap, to post here.
So, now I have to wait for the radiator and some other stuff to arrive, then I can finish the cooling system the way I want it. In the meantime, I drive the car quite a bit and enjoy the 1.8 VVT engine.
Cheers,
Hugo