How to: Change your mk3 key fob battery
Contents
Please read this guide in its entirety before picking up any spanners. Skipping ahead or rushing could
cause you problems further down the line.
This car in this guide is a 2005-2008 mk3 and maybe 3.5.​
When does it need doing?
When your battery goes. Your buttons will start needing a second press or just suddenly stop working one day.
What do I need?
Small electrical screw driver.
A lithium battery - CR1620 type.
How do I do it?
I should add I got this information from URN who found this on
http://mx5life.com/community/threads/mk3-keyfob-battery-replacement.25/
1) Flip the key open so it looks like it is ready to go in the ignition.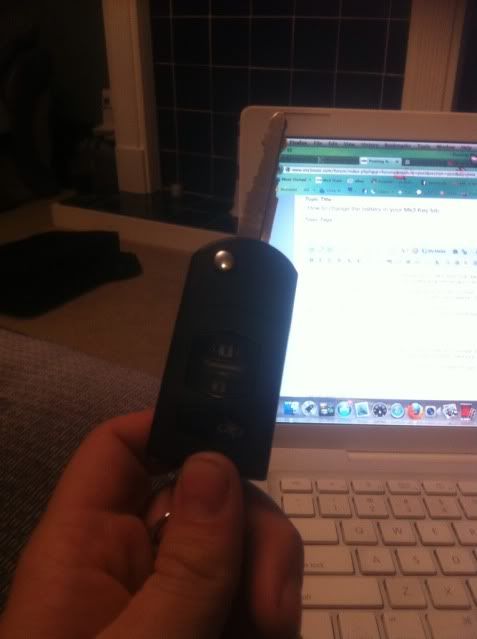 2) Inside the key recess there is a tiny little notch. Press inside this notch with your screw driver. This will release the top from the bottom.
This will leave you with this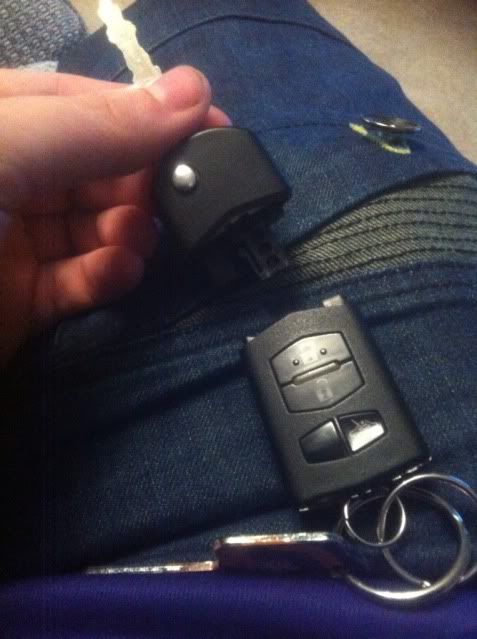 3) Next you will see a small rectangle indent at the top of the larger section. Again you need to press this and push it as hard as you feel.
This will split the key in half.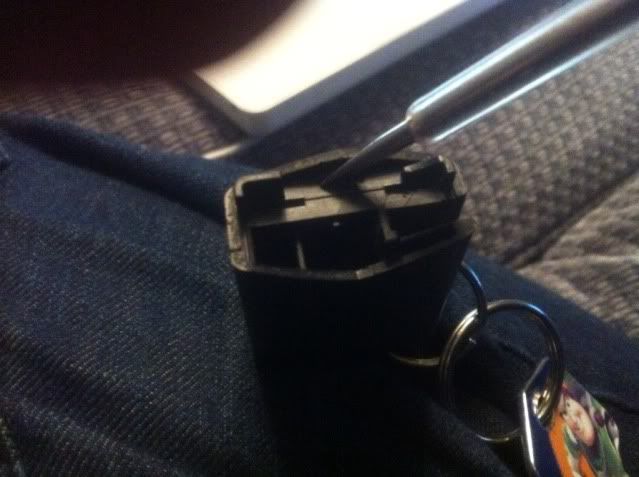 4) Now you will see the battery on one half of the key. Replace with CR1620 lithium battery. Be careful not to touch these batteries with greasy fingers.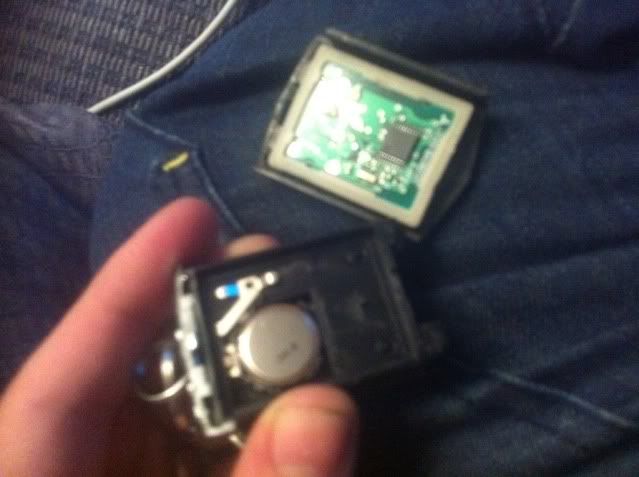 5) Ensure it is the right way and literally clip everything back together. It all goes on the same way as it got taken to bits.
6) Test out your key to make sure the red LED flashes.
As I have previously said I have just regurgitated information found from
http://mx5life.com/community/threads/mk3-keyfob-battery-replacement.25/
linked to me by URN in a PM.
I have taken my own pictures and wrote it up on here in my own words for mx5nutzers to access. Saves a massive dealer bill... around 80 quid.
Battery cost me around 4 pounds from a watch specialist. Maybe more or maybe less depending on where you get it from.