Discussion Starter
·
#1
·
Alright Peeps
New to the site, bought my first MX5 and RWD car a month back, been looking through people threads and that and now finally decided to make my own
so firstly lil on the spec
1995 1.8 UK model MK1
no power steering
ABS
or
Electrics
was originally blue but previous over wrapped it.....was covering the repaired arches and what not....paint underneath was shocking.
heres a snaps of how i got her
had no money for a while with it being close to christmas when i got her, needed more for frisking present lol
but finally got some pretty much brand new raceland coilovers for £120 and they were local! BONUS, got them home and first thing to go was the helpers and bumpstops....cyaaaaa bud.
slapped them on the next day and decided i didnt want the wrap on the come no more.....took it off and rattle canned the whole car satin black.....5 cans later sprayed her in the dark. RESULT!, my mate with his daily mx5 came round to see it and he took a few snaps, i even tried his hardtop on which im going to purchase when he sells the car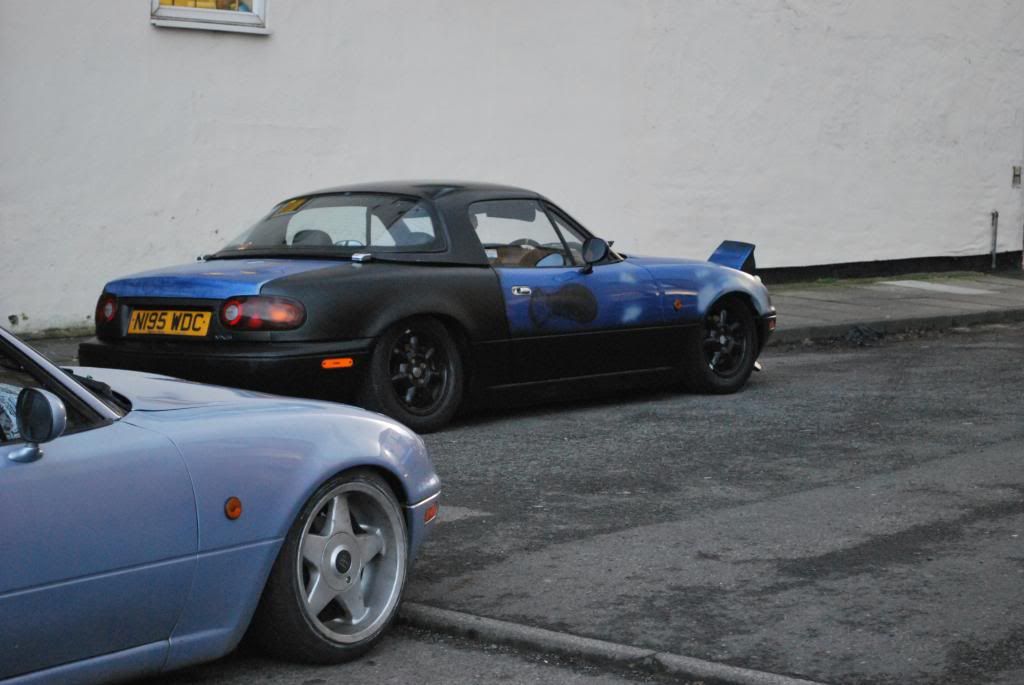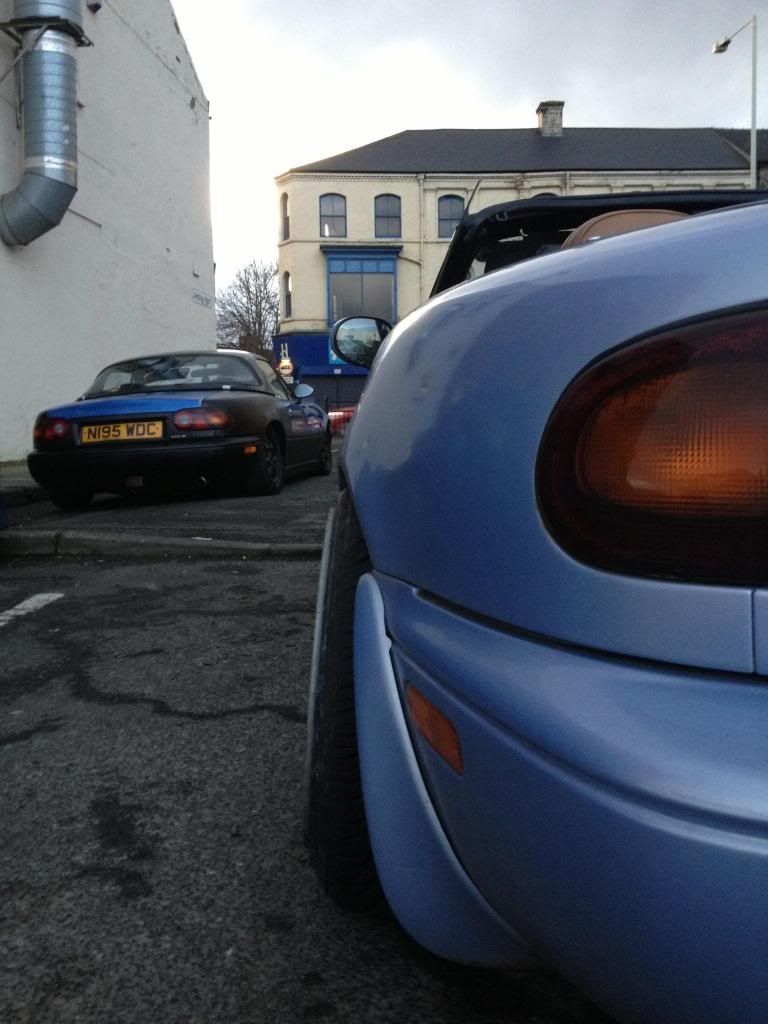 them borrowed some wheels to sit her on for now instead of the daisy's
plans for the future you say?
; Hardtop.
Wheels (Gonna be Wide and have Stretch)
GV Lip
Ducktail Spoiler
Welded Diff
Few other bits and bobs
thats all for now
C&C welcomed
Gav.