·
Are YOU a Help Vampire?
So, I'm getting close to done on my
different headlight cover
so i'm starting the next project which is a bootlid with built in spoiler.
Today I started prepping the donor bootlid, actually in really good nick, only the slightest bit of surface rust underneath and a bit of a dip in the the middle where the previous spoiler had bent it, but a little bit of filer sorted that out easily. covered hole from previous spoiler with masking tape and filed from behind with some fibreglass filler. Think I will be removing all the seam sealer from the underneath before molding.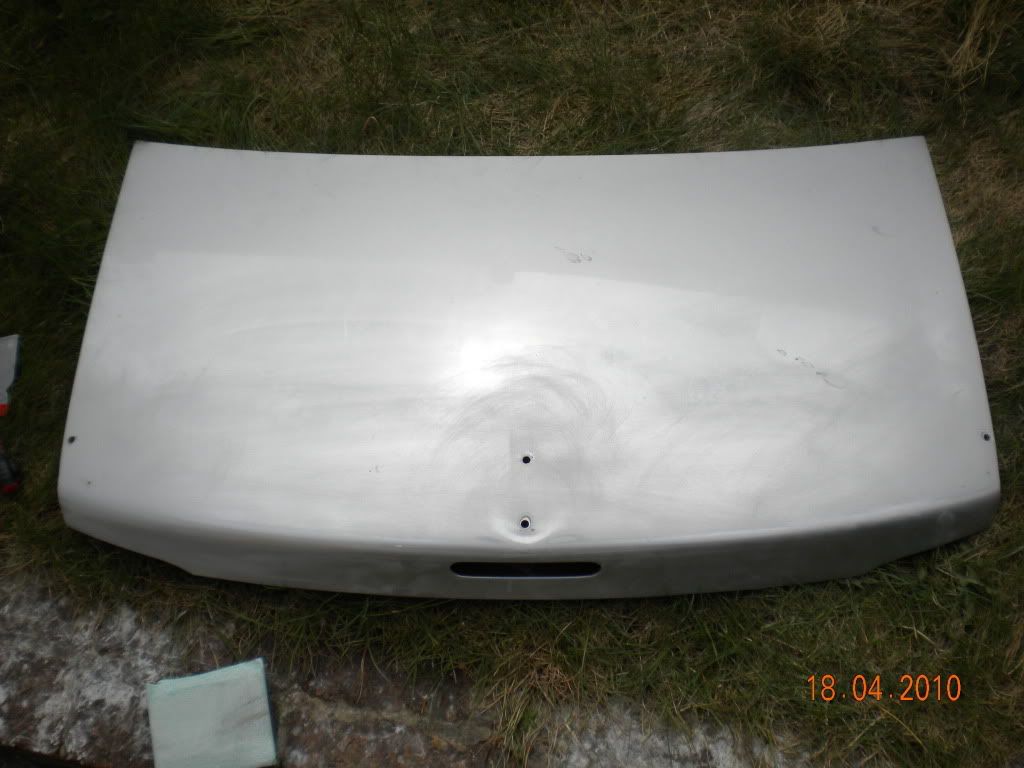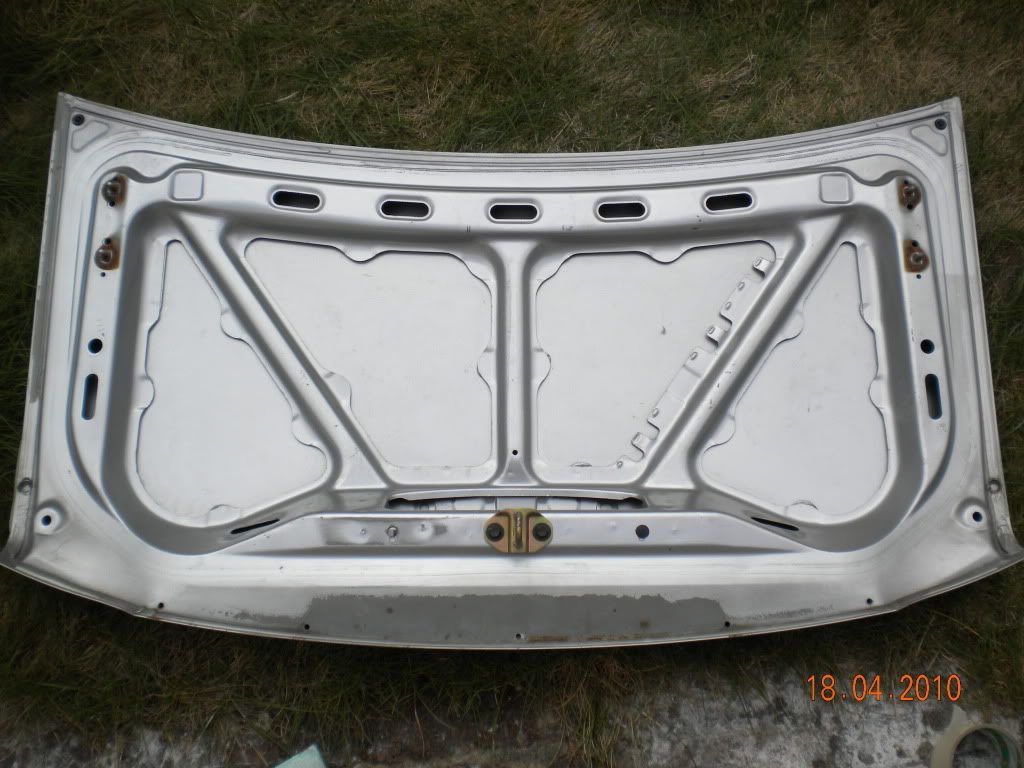 Checking the curvature of the plastic i've got to see if it fits in with the rear of the lid... I think it does...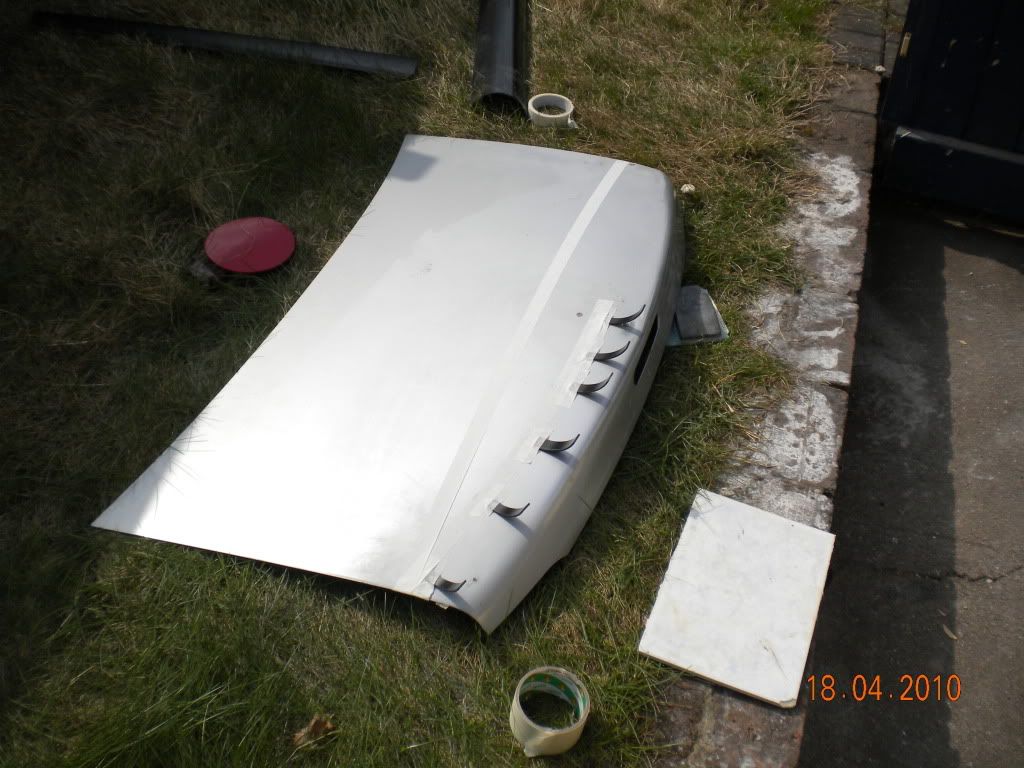 Then getting the dremel out and cutting alot of slots into the plasic to held me curve it around the rear of the boot lid.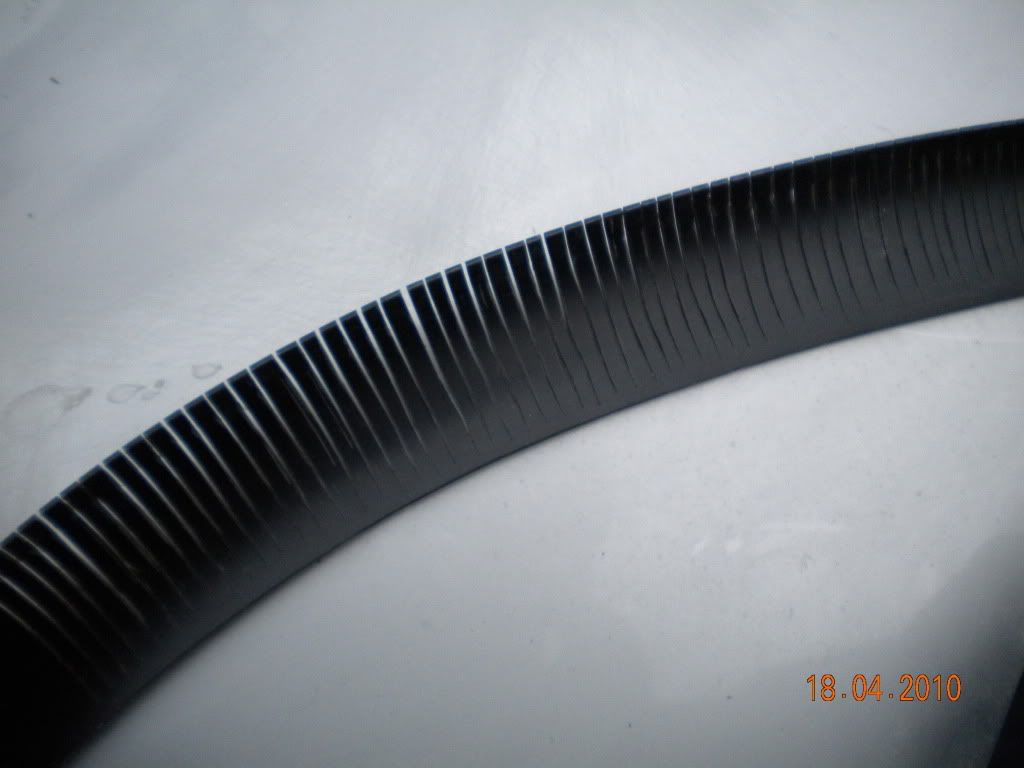 And taping it to the boot lid to see if i can get it to curve enough.
building up the frame work for the spoiler. through the miracle of masking tape I have tried a few different heights for the spoiler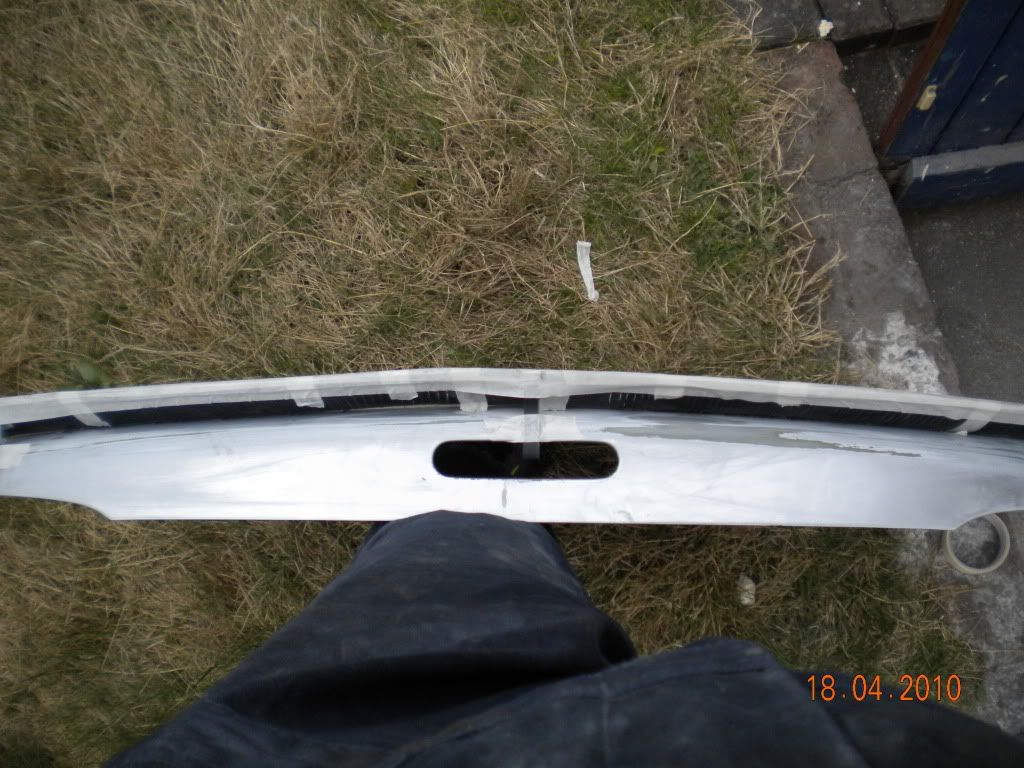 And then got strange looks from all the neighbours when i tried it on the car. tried a few different heights here too, just trying to decide which one to choose. Just to note, the spoiler isn't going to be that long, its going to stop at the edge of the bootlid, I will make some end bits that attach to the car to finish the curve, or i might just leave it. also, the back edge will be filled in, like the usual ducktail spoiler.
LOW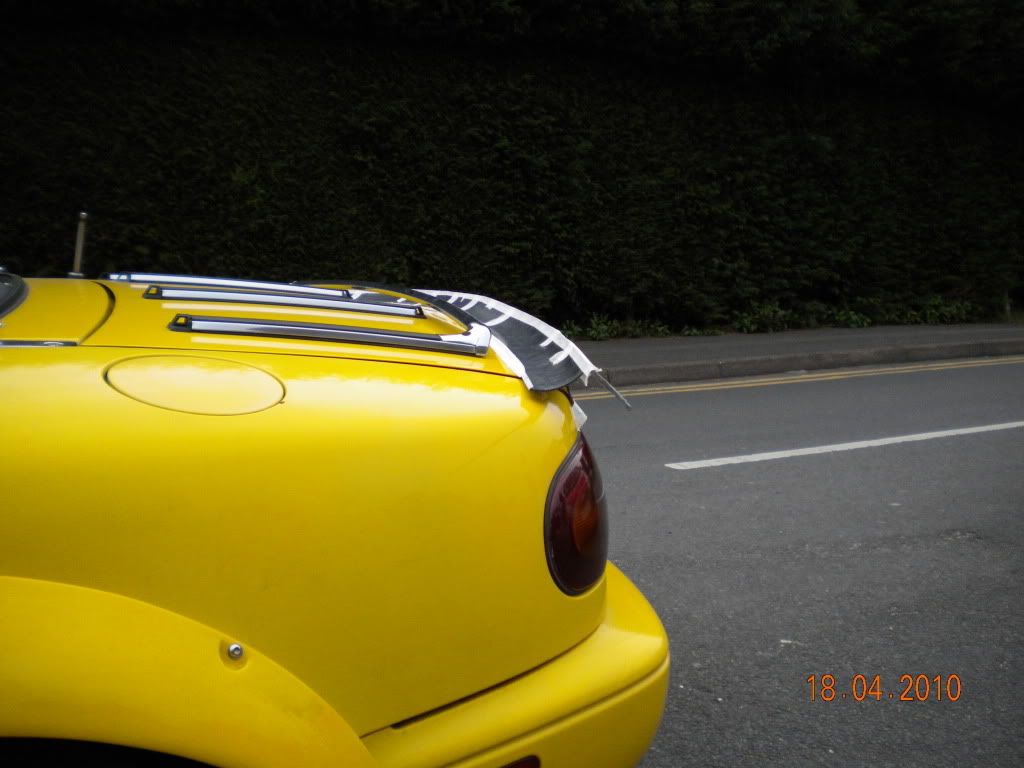 MIDDLE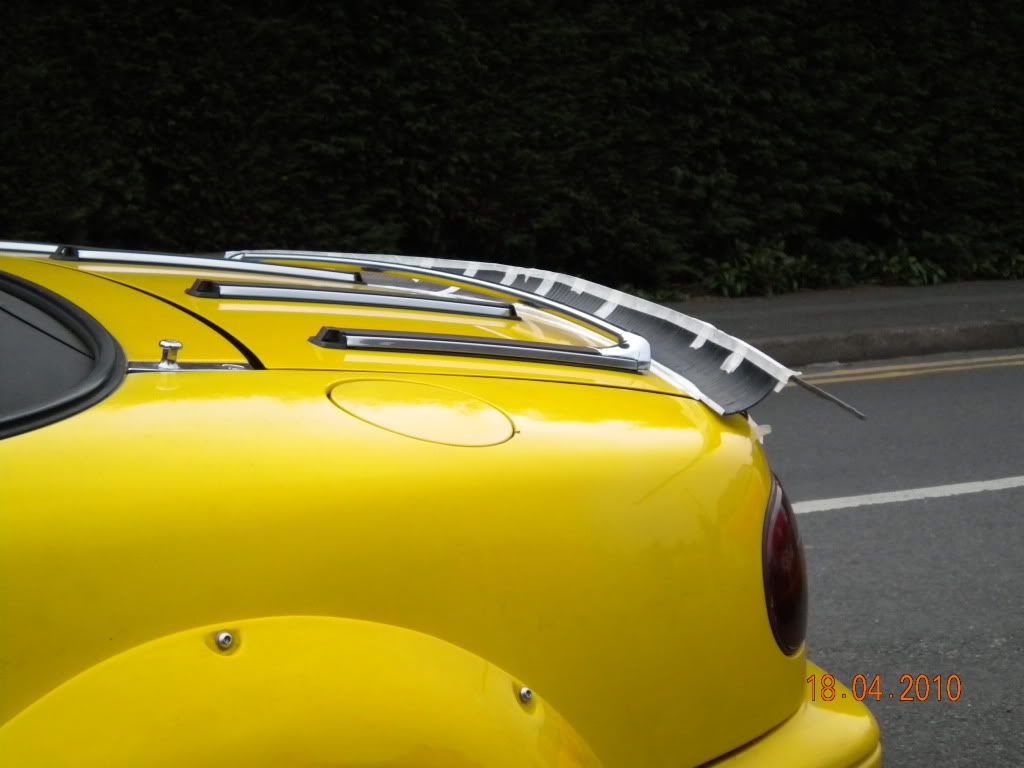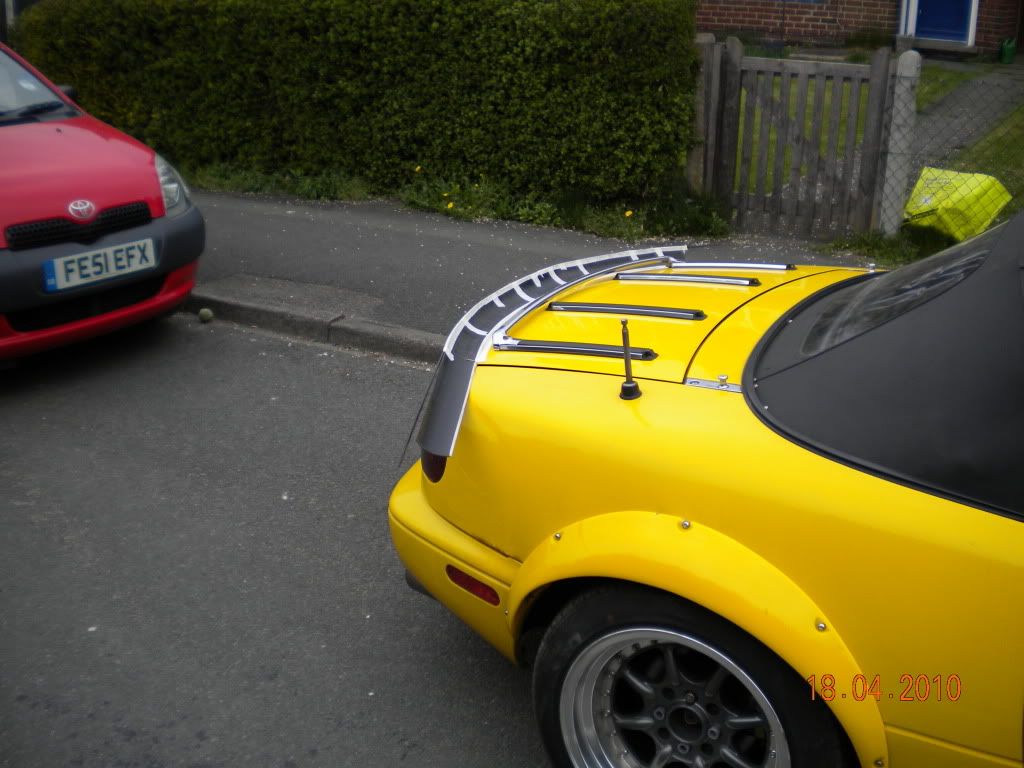 HIGH
Any one got a prefered height? I quite like it at its lowest, the girlfriend prefers the highest, she's usually got better taste than me
more pics
HERE
and all teh future ones will be added here to save you looking through all the forthcoming pages to see them, I think there will be a few.....