Thought i'd start a progress thread on my 2nd mx5.
Got me a jdm vs spec 1.8 mk2, bought with no mot with thoughts of possibly breaking.
Drove so well i stuck it in for a test and it passed, not even an advisory
It's a second car so i can sit and toy with it at my leisure
Was ratther mucky when i picked it up as the soft top is fubared (on the list of things to do)
Gave it a good scrub and came up ok, for now.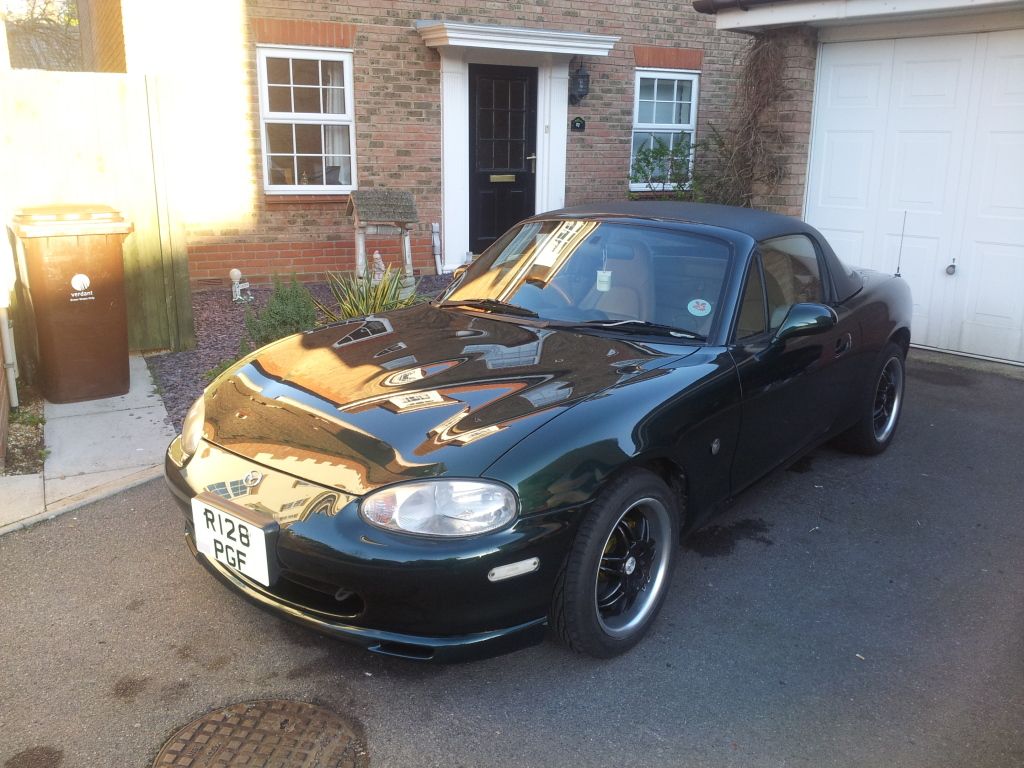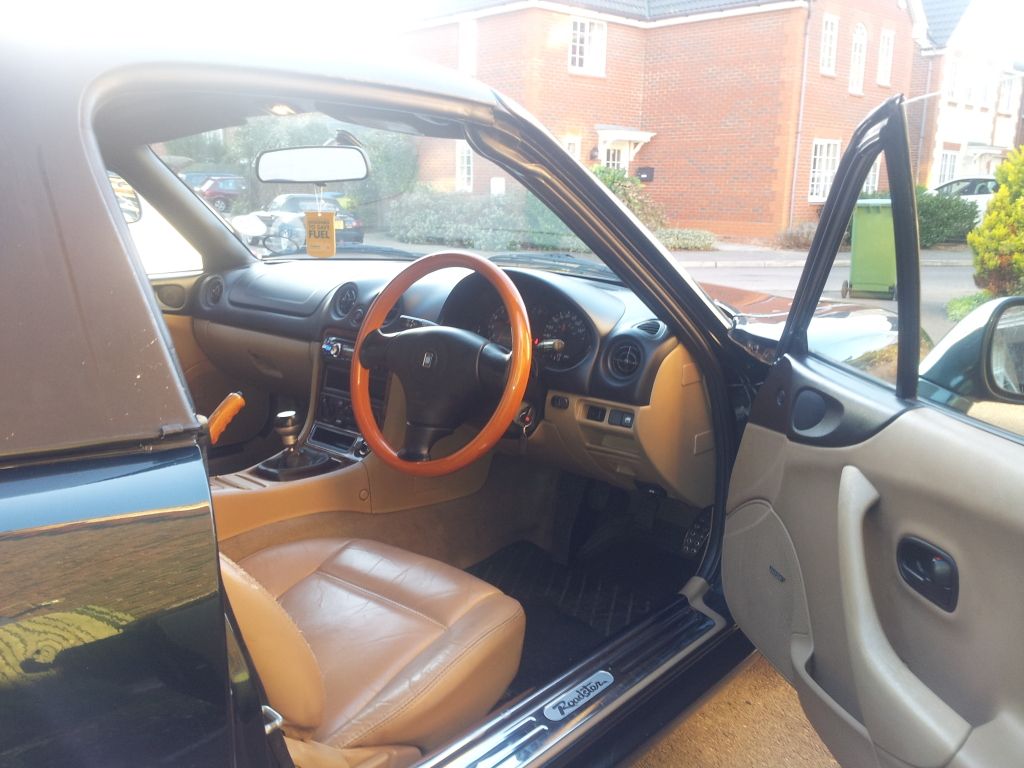 Need to source a hood and nsf wing.
As for mods it's been treated to an ebay induction kit i had in the garage, and the momo alloys off my mk1.
I'd love to squeeze some more power out of it, so open to all suggestions and little tricks.
I gave it an oil and filter change and changed the alternator drive belt thet was squeeling.
Plan to do the plugs soon, any suggestions on best ones?