For the detailers & paint restorers among you, I need some advice on the best way to bring up faded red paint work on a fibreglass bodied car - As in areas it seems to have begun to haze into a slight pink. Is there anyway to bring the redness out of it, I'm not so experienced in this field. I know if it was an MX5 it'd be a case of t-cut and alot of good polishes... However in this case, I'm hesitant, as I don't want to damage the lacquer.
Any way some advice there would be ideal.
As you can see with direct light the headlight is a slight pink, and the inside engine bay is a noticeable Red.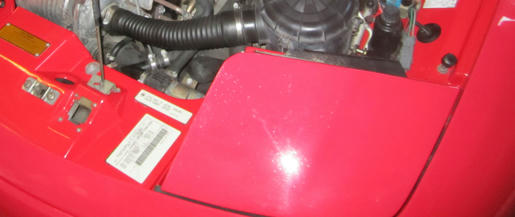 Also secondly, in various places Lacquer has begun to come off, is there anyway to repair Lacquer to a good standard (as a home remedy?) or most probably a garage remedy?
In all cases, as you can tell I'd really not want to get the car completely resprayed - as this is the very worst scenario. Quite simply the complete bottom half of the vehicle is perfect, and it would be a shame to have to get this done.