Discussion Starter
·
#1
·
Hey all,
Just back from a carlimits day, hosted by Andy Walsh at
http://www.carlimits.com/
Had an absolutely fantastic day, apart from turning up late due to a flat battery... d'oh!
I recommend it to absolutely everyone - I can't imagine having more of a laugh with your car anywhere! At only ?40 you can't really go wrong...
Here's some pics:
Rob's roadster... you may have seen this car somewhere before!
My roadster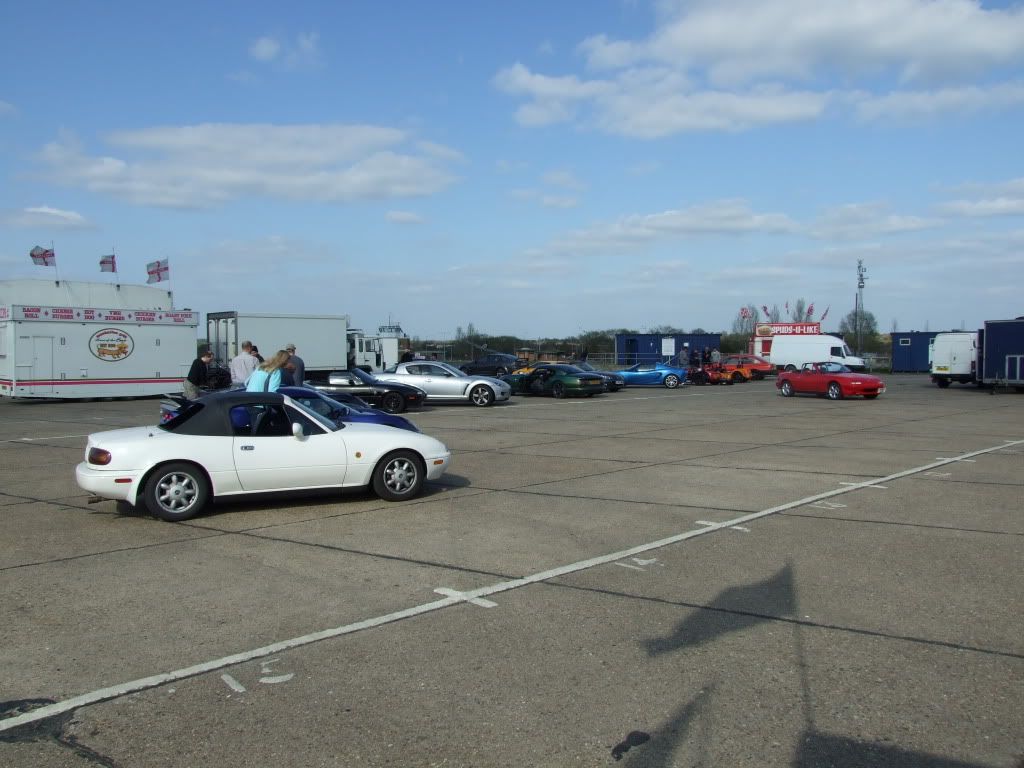 A couple of guys were out on the drift course, too:
Coolest car was easily this 4.7l V8 sierra, complete with 1.6 badge on the boot!
Here's some youtube footage of it on the day:
And this is me...
Footage was recorded using a chilli technologies actioncam:
http://www.amazon.co.uk/Actioncam-Action-Video-Camera/dp/B001CQQ7J4/ref=sr_1_1?ie=UTF8&s=electronics&qid=1271600520&sr=8-1
with one of these glued to the front:
http://www.amazon.co.uk/gp/product/B000AAGNQK/ref=oss_product
The sound is pretty bad, but the video itself is ok for the price. The wideangle lens is necessary, as the standard field of view is punishingly narrow!
I also bought a CG-Lock on the day. I was very impressed. I did a couple of runs without it so I could feel the difference. Without it, I was bracing myself against the transmission tunnel and trying to wedge myself in the seat using the clutch-foot rest. The CG-Lock took ten minutes to fit and, sitting in the car, I wasn't too convinced - it didn't seem to hold me that tightly. It was a couple more runs before I realised I was now concentrating totally on driving and not having to brace myself at all. It worked brilliantly. ?40 is perhaps a little steep, but its cheaper than buckets and harnesses and much more practical on a car that's used mostly for the road.
All in all, a bloody marvellous day. I'll do it again as soon as I can!
Oh, and does anyone have any idea what that clonking noise from the front left is on the short circuit video? My ARB drop-links are in place, my bearings seem fine, my only guess is it might be the bushes are shot...
See y'all...