Scruffy the Micra.
Fresh MOT Pass.
Comment from tester was that it is a very clean car for 21 years and 130k miles or 210000km
Now of course, having kept my job and company car it will be surplus.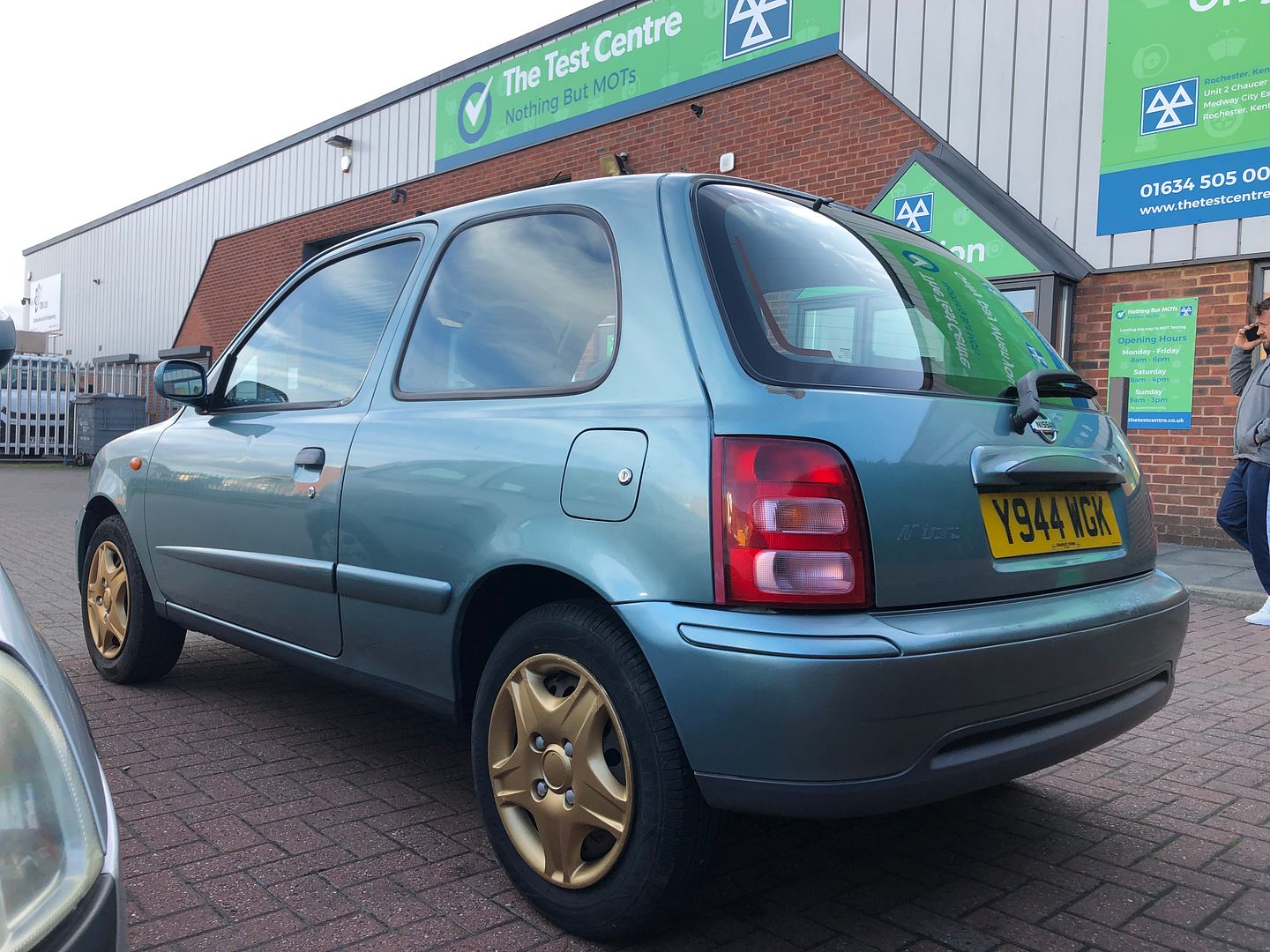 All up in the air.
Result.
Also no advisories, which is cool.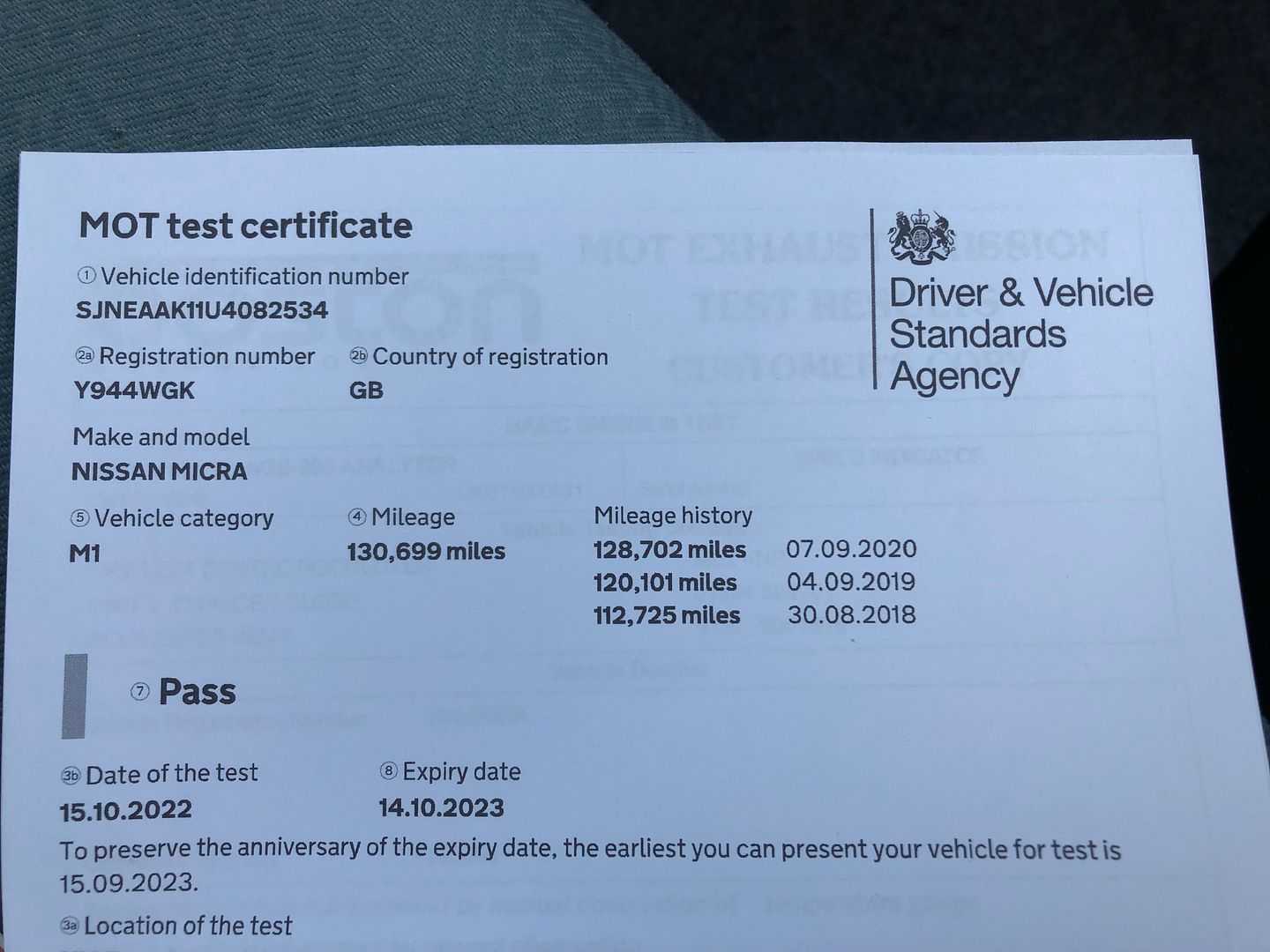 Well.
Certainly was not part of the master plan.
I bought this to be able to get into and out of the London ULEZ ZONE for interviews and any potential jobs when I was made redundant.
ULEZ Zone is £300.00/month alone.
Of course I got re-employed, given a new title, small increase and got to keep my company car.
So now suddenly I have a surplus car, along with the S10 and soon (we hope) the Rezin Rockit, just too many wheels.
So I put it on the sidewalk this morning, incase a passerby sees and is interested in it.
Far from perfect, but beats riding a Halfords bicycle to work for some.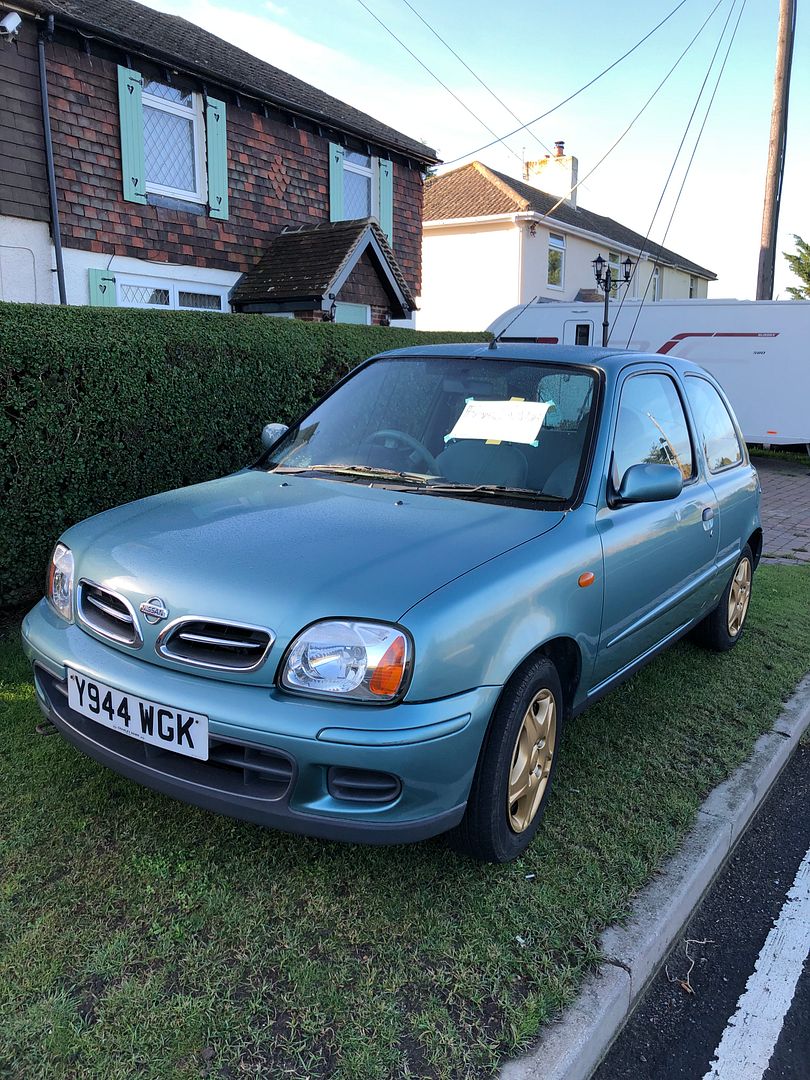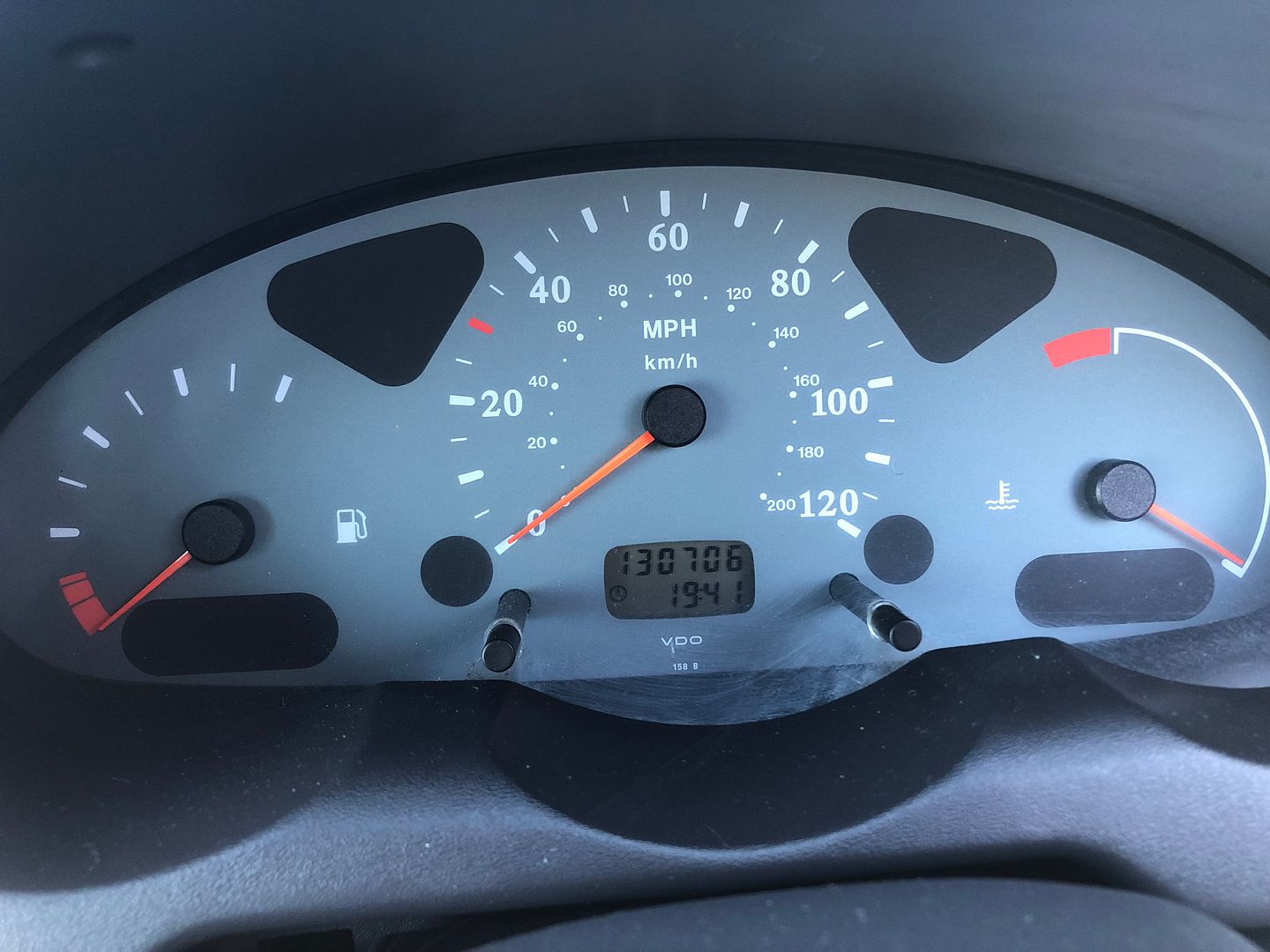 I feel somewhat guilty toward the car as I had some silly plans for it.
But it may be best to just sell it as it stands.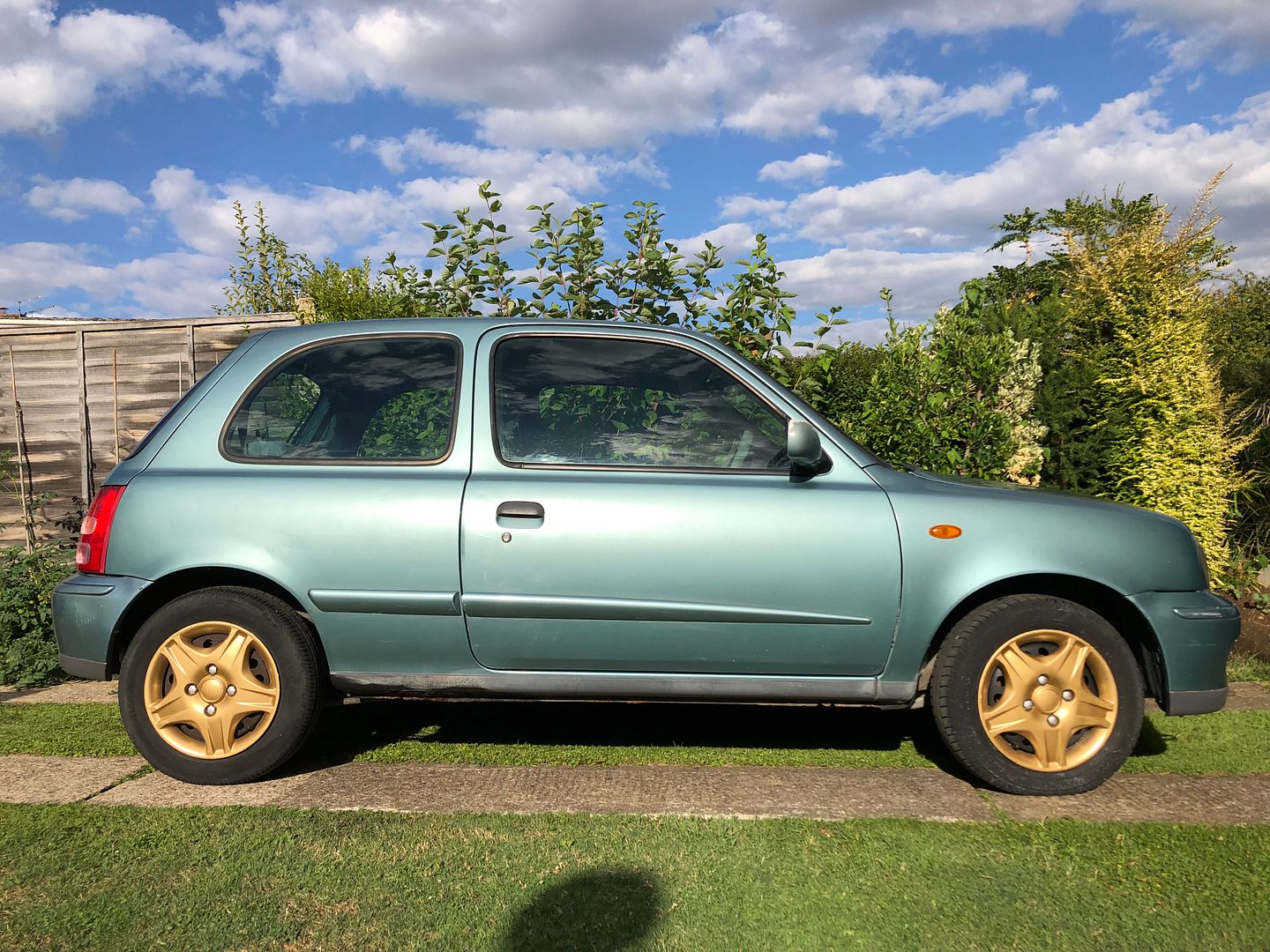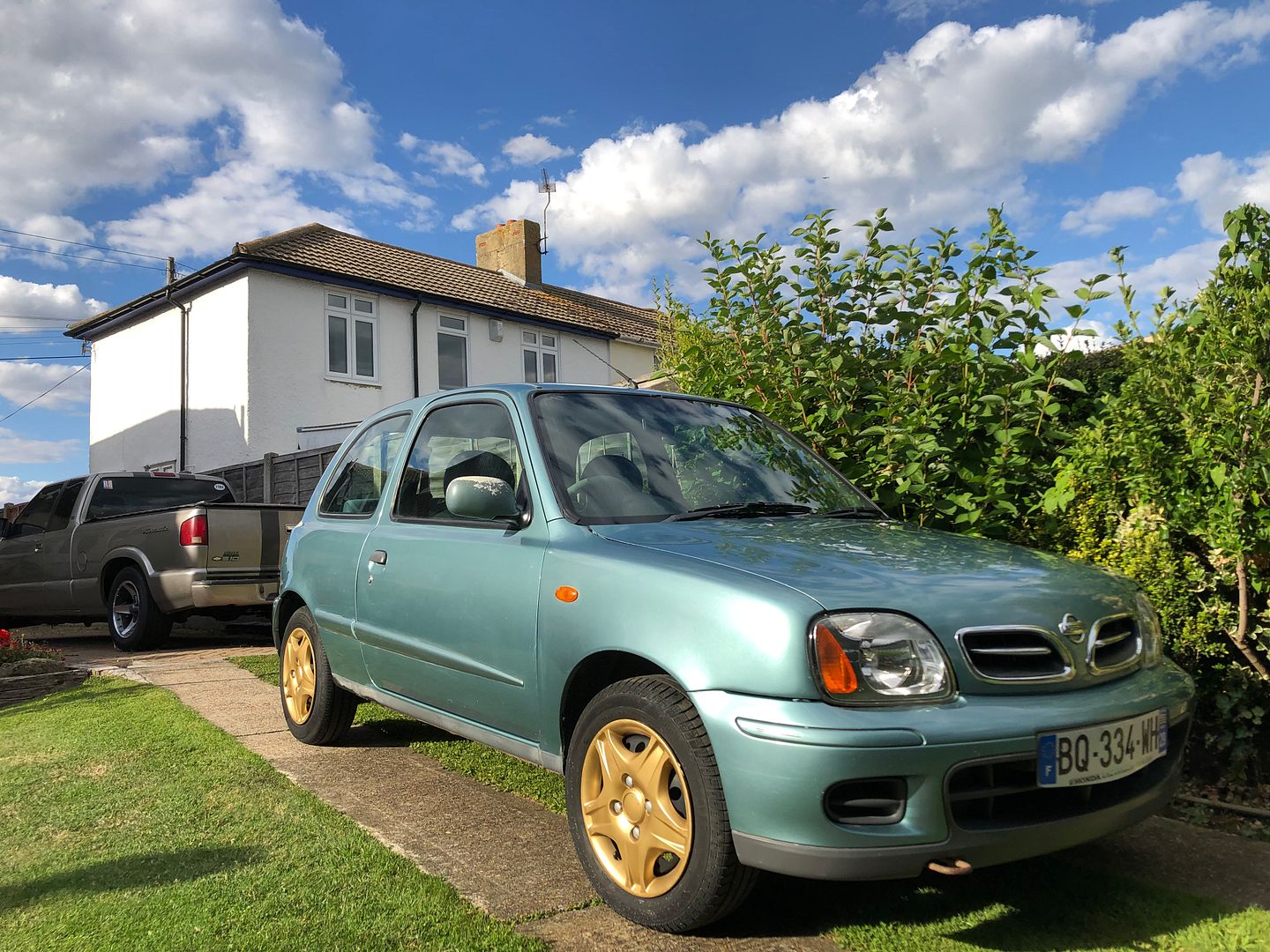 Full thread of what has been done etc here:
Scruffy GRIZZan Microbe 🇯🇵 Blame Jack Daniels 🇺🇸 MOT PASS 🏁 🥷🏁 | Retro Rides
I would like £900.00 for it please.
Not a PS3 or MiniMoto etc.
PM to arrange viewing