Hi there I sold my 1.6 turbo setup to build something alittle more different.
The car is a 1992 limited s model Eunos with some mods.
TR lane rollbar
Lotus elise seats
15x8 wheels
1.8 brakes all around
2.5 inch stainless exhaust with longlife backbox.
3.6 lsd diff 1.8 which I made custom braces for the rear subframe.
Engine wise it went well with the 1.6 turbo but new spec is
4.0 litre 1uz out of a toyota soarer JDM spec. (Not confirmed but it's around 280hp the internet says)
BMW ZF gearbox out of a 328 E36
M5 Sachs clutch out of a 3.6litre E34
Gearbox adaptor and flywheel is from Driftmoto Nev.
Sump is a rear setup from Driftmoto but he currently has that as the previous one was to tall.
Mods to get the engine in are, cut corners of bulkhead back and reweld
Cut the middle out of the subframe for sump to clear, seam welded back up.
custom anti role bar mounts to lower existing role bar.
Mount the mazda diff beam to the floor.
Mount a E36 clutch master cylinder to the pedal for a stock clutch feel and free up the engine bay.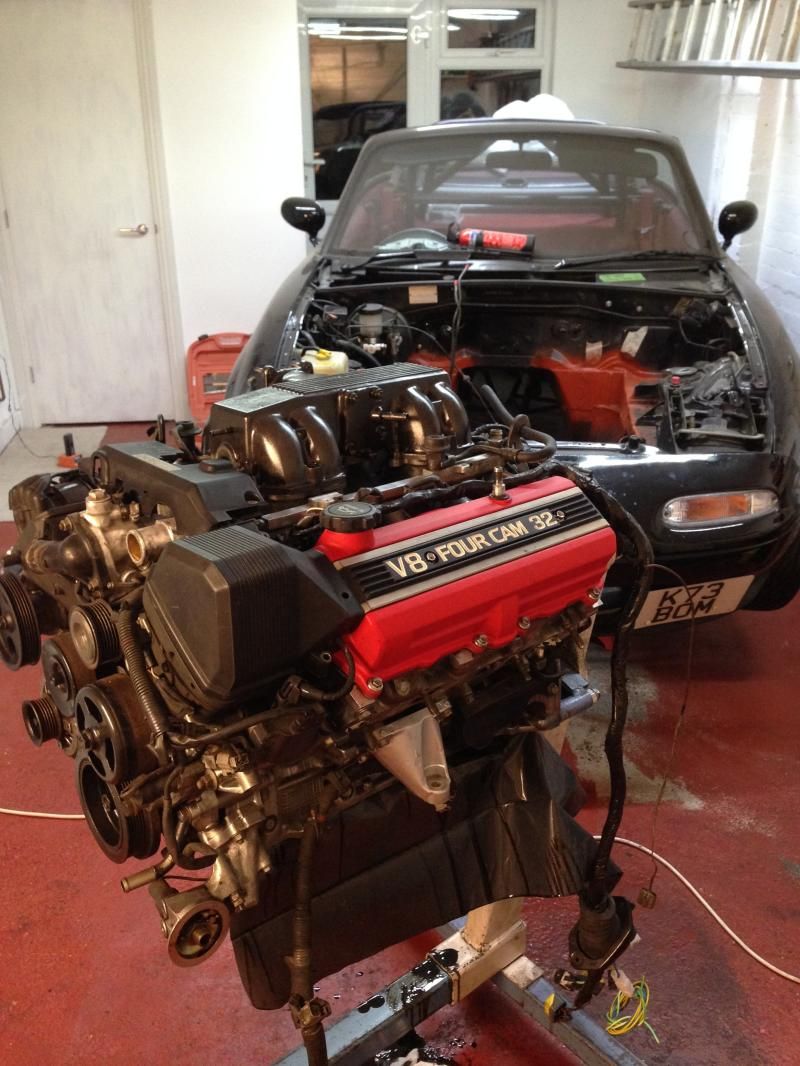 Thanks Matt