OK guys, here's the first guide, hope you like it. There are going to be loads of people on here who have way more Mazda-specific knowledge than me, I ask you people to contribute as much as you are willing to with any hints/tips you can add to the guides, that's what makes them really useful.
If you see anything that's wrong then either post up here or drop me a PM and we'll discuss/amend if required.
These are going to be done on an ad hoc basis when I've got jobs to do on the car but if there's anything people specifically want then let me know and I'll see what I can do.
NOTE: The handbrake adjustment shouldn't normally need doing every time you do your rear brakes, if you just bought the car or find that you need to pull it up lots of clicks to hold then you should do this part, if not you can skip straight to normal pad replacement
Step 1 - Start off inside the vehicle, you need to remove the gaiter around the hand brake. Grip it firmly around the collar and twist from side to side whilst pulling it toward the front of the car and it should slide off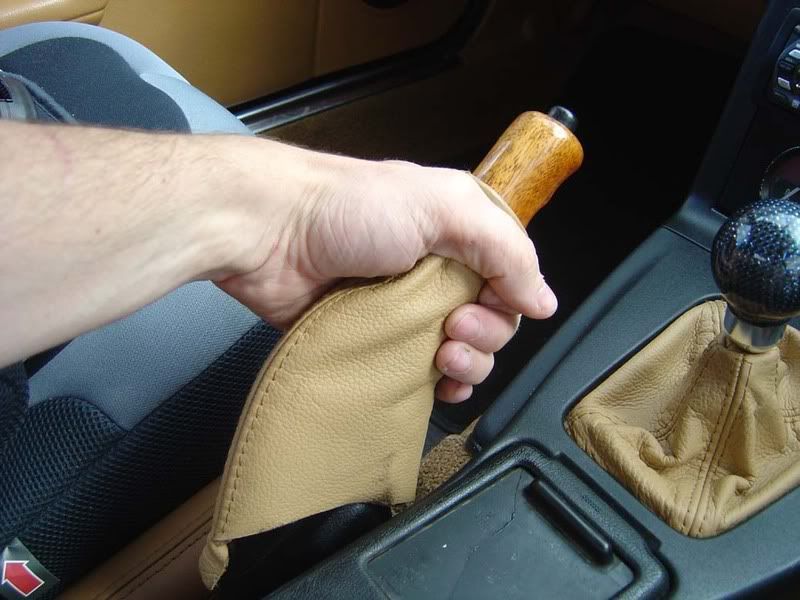 Step 2 - On the passenger side you should now have access to a Philips screw. Remove this completely