Evening everyone!
Been meaning to join the site for ages and I've finaly got round to doing it!
Firstly a bit thanks to eveyone! Nutz was such a help when buying my MX5 back in March and will no-doubt continue to answer all my questions and quereis! I'm sure I'll have many more to come and hopefully I might be able to help others out too!
Heres a quick pic of my car (if I've manged to upload it properly!)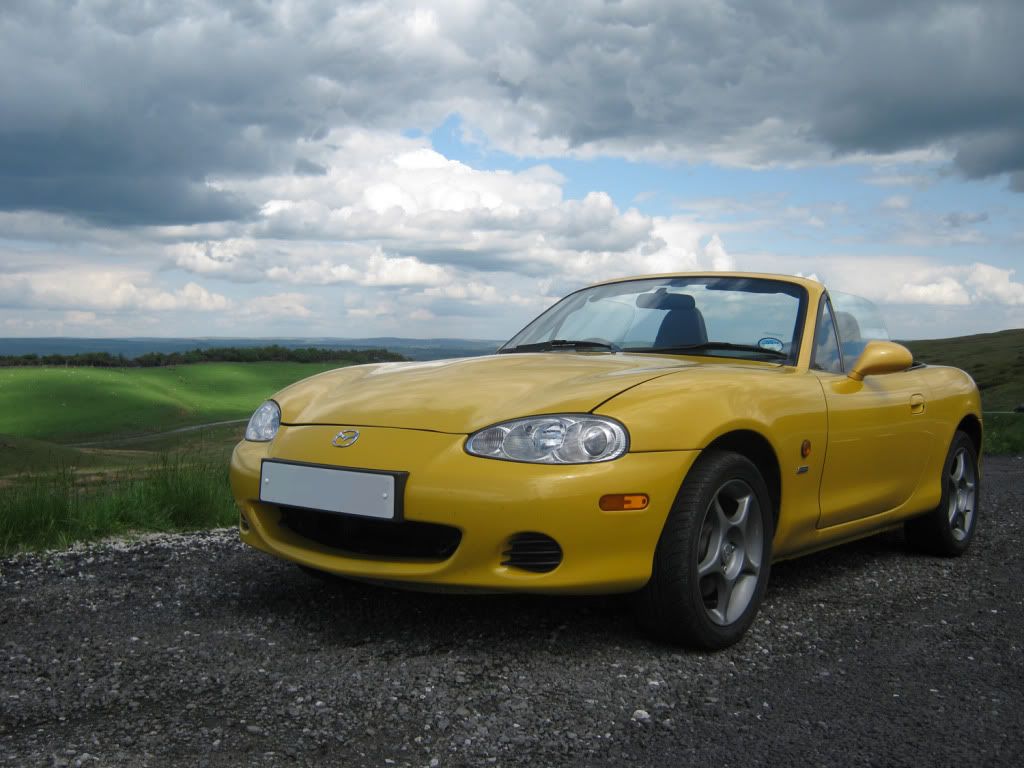 It's a 2002 Arizona, standard at the moment and probably going to stay that way for a while as its my daily driver. Was thinking of a MK1 originally but thought I'd go for a few creature conforts as it my only car at the moment. Realy enjoying driving it and hoping to get to a few track days in the near future - any recommendations greatly appreciated!!
I'm a bit of mechanical novice but am hoping to do as much on the car as I can my-self and learn as I go!
Am based in Nottingham so if theres any meet/events in the area count me in!
Anyway thats all for now, hopefully see you all around some time!!